Chinese news portal Merdeka Review has officially ceased its operations yesterday after its seven-year journey of independent journalism since it went live in 2005.
As its final story the website uploaded a statement thanking its readers, supporters and contributors.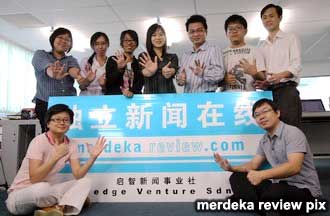 According to the statement, it has received numerous calls, messages, emails, and comments on Facebook from its supporters since the announcement of its cessation on Aug 2.
"Although Merdeka Review will soon become part of history, the readers' affection shows that our work in promoting multiple opinions and providing deep analyses has been recognised by our readers."
Merdeka Review , which is one of the pioneers in the local Chinese language Internet media industry, said it had been a tough journey, and owes its longer-than-expected survival to its many friends who had kindly offered help to sustain the website.
"When we faced the closure crisis of 2011, the readers' donations saved us from quitting hastily.
"After that, Malaysiakini offered us a helping hand and together we launched the joint subscription plan. Many readers also helped us to get subscribers, which helped us survive another year.
"Because of all these, we have never been alone in our journey," read the statement.
Honourably walking into history
The independent news portal also thanked its founder Ngeow Yin Ngee and all the former and current staff for contributing over the past seven years.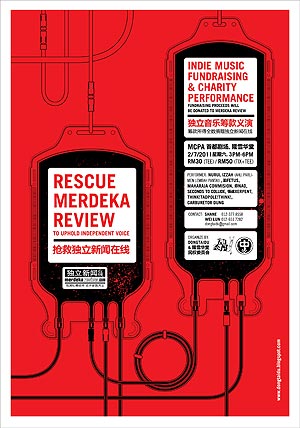 It said their contributions have allowed Merdeka Review to "confidently, honourably and proudly walk into history".
It also thanked its contributors, columnists and advertisers.
Despite ceasing operations on Merdeka Day, which coincides with Merdeka Review 's seventh anniversary, the website will remain available online and open to the public for information and research purposes.
It hopes that in future, society can provide a better environment to support dissenting news portals on the Internet.