Former Malaysiakini senior journalist Claudia Theophilus, 42, was killed in Baakleen, Lebanon, yesterday after being hit by a stray bullet in an accident.
According to Bernama, she sustained the gunshot wound while she and her colleagues were playing with several guns.
Theophilus died on the spot at around 2.30am local time.
The Malaysian Embassy in Beirut confirmed with Malaysiakini that the person who reported Theophilus' death said she was the victim of an accidental shooting.
Theophilus started her journalism career with the Sun 18 years ago before joining Malaysiakini.
Malaysiakini CEO Premesh Chandran, who has known Theophilus since their days in The Sun , said her passing was a great loss.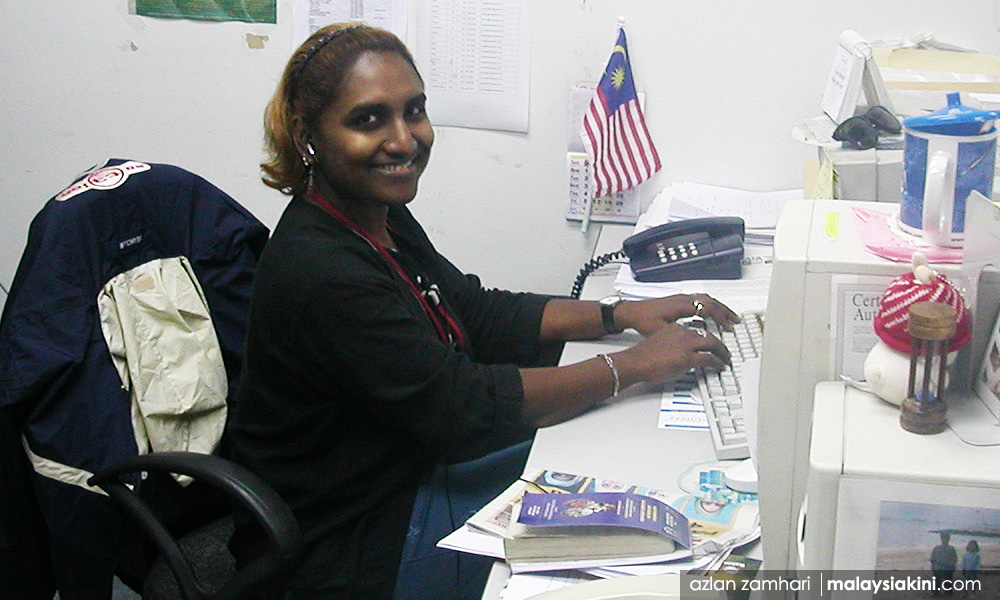 "We are deeply shocked by Claudia's death. She was a great journalist, never wavering from telling it as it is and digging deeper until she got the story. After Malaysiakini , she continued her excellent work for Al Jazeera , first here in Kuala Lumpur, and more recently, in Doha, Qatar.
"It is a real tragedy to lose an excellent Malaysian journalist in such a tragic circumstance. She will be missed by her former colleagues and friends, both in The Sun and Malaysiakini .
"On behalf of Malaysiakini , we have extended our deepest condolences to the family and will assist in any way we can," said Premesh.
Malaysiakini editor-in-chief Steven Gan described Theophilus as a journalist who would go more than an extra mile to get her stories.
"She will be remembered as a great journalist - one who gave full dedication to the profession that she loved so much.
"When Claudia was in Malaysiakini , she was instrumental in covering the campaign against the controversial incinerator in Broga, which was eventually aborted by the government," Gan said.
'No foul play'
Bernama reported the Malaysian ambassador in Lebanon, Ilango Karuppannan, as saying that an initial police report did not indicate there was any criminal element in the incident.
Contacted by Bernama today, he said Theophilus' body would be sent home after forensic and post-mortem procedures were carried out.
Karuppannan said the journalist was visiting Baakleen with two Lebanese colleagues at the time of the incident.
According to media reports, Theophilus had arrived in Lebanon on Jan 28 to visit friends.
The Foreign Ministry and Malaysian embassy in Lebanon are awaiting a full report from the Lebanese authorities.
Foreign Minister Anifah Aman said the preliminary report from the Lebanese police stated that her death was caused by an accident while handling firearms.
"The case is currently under investigation by the Lebanese police and the family of the deceased has been informed of the incident," he said in a statement today.
Family still awaiting news
Meanwhile in Seremban, the victim's family is still awaiting for official confirmation of the shooting incident.
A relative, who declined to be identified, said the family received the news from Theophilus' employer in Kuala Lumpur.
"When she told her family that she would be holidaying in Lebanon, her father was worried as the place is dangerous. However, Claudia said it would be a short holiday ... for three days.
"The last time she came home was during Christmas ... she usually returned once in three months," he said when met at the journalist's family home in Taman Bukit Kepayang today.
Theophilus, the eldest of three children, was a local university graduate. She joined The Sun in 1995 and later, Malaysiakini in 2002 before moving to Al-Jazeera in 2006.
According to the relative, the death is another major blow to the family as Theophilus' youngest brother is currently in a coma following a hit-and-run accident.
---
The following are some reports filed by Claudia Theophilus for Malaysiakini . May she rest in peace.
Proposed recycling plant in Malaysia's waste capital
Police's show of force at anti-incinerator meet
Global anti-incinerator petition sent to Mahathir
Broga incinerator: EIA report reveals fear of dioxins, cancer
Shockwaves from Bukit Gasing's 'secret' project
An independent watchdog on the police force
RM20 billion to treat tobacco-related diseases each year
Lo and behold! The Sky Kingdom
Interfaith - of sincerity, concerns and distortion
Islamic administration: Two sides of the coin