1Malaysia Development Bhd's (1MDB) accounts show up another company which may play a future role independent of 1MDB.
This company - SRC International Sdn Bhd - which has huge cash and near-cash items amounting to RM1.78 billion, was transferred to be directly under the Finance Ministry (MoF) via yet another convoluted process.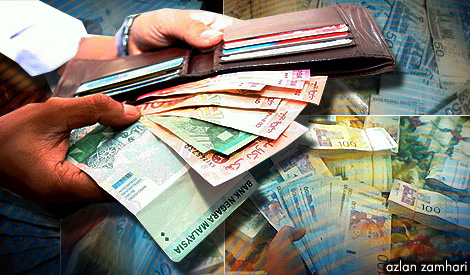 Meantime up to March 31, 2012, 1MDB was basically a company devoid of any businesses and had lots of loans which it effectively on-lent to others.
It had no significant income-generating businesses, but continued to show a profit only because of revaluation of property which it had obtained cheaply from the government.
SRC was initially a wholly-owned subsidiary of 1MDB, and how it came to be holding RM1.78 billion in cash and near-cash items is not clear from the accounts.
On Aug 15, 2011, SRC's paid-up capital was increased from RM2 to RM1 million.
On Feb 14, 2012, 1MDB effectively transferred the whole of SRC to its sole shareholder, MoF, via a dividend payment.
But not before SRC's wholly-owned subsidiary, British Virgin Islands (BVI)-incorporated SRC International (Malaysia) Ltd had made some acquisitions.
The BVI company effectively has a 50 percent stake with effect from Dec 1, 2011 in Aabar-SRC Strategic Resources Ltd - comprising 60 million shares of US$1 each.
In Nov 7, 2011, the same BVI company had acquired an 85 percent equity interest in PT SRC Indonesia, a company incorporated in Indonesia, for US$1.7 million.
Strong links with the M'sian gov't
Presumably, this Aabar-SRC is a joint-venture with Abu Dhabi investment company Aabar Investments PJS, with which the Malaysian government has strong links.
Six months earlier in June 2011, Aabar Investments bought a 24.9 percent stake in Malaysia's fourth largest banking group RHB Capital from Abu Dhabi Commercial Bank.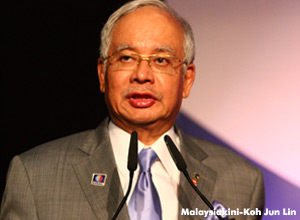 The signing of the agreement was witnessed by General Sheikh Mohammed Bin Zayed Al-Nahyan, the Crown Prince of Abu Dhabi, and caretaker Prime Minister Najib Abdul Razak ( right ).
Subsequently, the two of them signed a government-to-government collaboration agreement in March 2013 and as part of these, the two countries may be engaged in projects worth some RM18 billion.
1MDB has said that it is ready to kick start the operations of the "strategic" RM18 billion Malaysia-Abu Dhabi economic partnership, after successfully raising US$3 billion for investments in "strategic and important high-impact projects like energy and strategic real estate".
The government's strategic development vehicle would be through the 50:50 joint venture company, Abu Dhabi Malaysia Investment Company (ADMIC).
Problem is this company does not have the same name as the company, SRC, that 1MDB transferred to the MoF, raising questions as to what exactly SRC is for and adding to the long list of questions that 1MDB still has to answer.
But then again, the name could have been changed by now.
Go to KiniBiz for more .