Over 4.3 million unique users visited Malaysiakini on election night last Sunday. Of these, three million accessed Malaysiakini 's live report page on its website and another 1.3 million accessed it through Malaysiakini 's mobile version.
A further 1.3 million users visited Malaysiakini's undi.info, which provides information on seats and candidates, that night.
At the height of the vote count, Malaysiakini's readership hit 500,000 users per minute, according to Google Analytics.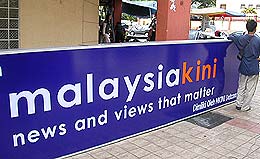 Unlike the previous weeks, Malaysiakini did not face any restrictions from major internet service providers (ISPs). Its servers held up well despite the massive spike in traffic.
"We thank the Malaysian Communications and Multimedia Commission (MCMC), as well as the ISPs, for ensuring that the Internet did not go down on Sunday night.
"With rumours catching wildfire on social media, we believe that Malaysiakini played a critical role in clarifying the results," said chief executive officer Premesh Chandran.
Since letting the website go free on April 17, Malaysiakini 's daily readership has doubled to 500,000.
Editor-in-chief Steven Gan praised Malaysiakini's editorial team for their topnotch coverage of the 15-day election campaign.
"Despite our limited resources, the team gave their all. We were able to provide a veritable snapshot of the intense electoral campaign across the country," said Gan.
Paywall to go up tomorrow
Malaysiakini is reverting to its subscription model tomorrow. All existing subscribers will be credited with a three-week extension to their subscription to compensate for the free period.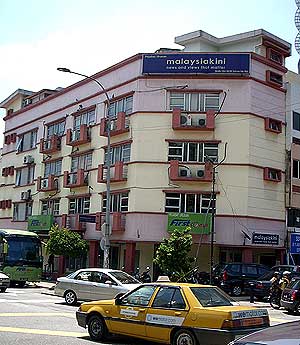 Although the elections are over, the country's political future remains uncertain.
Malaysiakini intends to continue to report diligently, back by insightful commentaries and analyses, to help Malaysians make sense of the changing political landscape.
Premesh and Gan said Malaysiakini will continue to maintain a healthy balance between advertising and subscription revenue to support its operation.
"We thank our subscribers for their support. Through their small investment, Malaysiakini remains less dependent on advertisers and is better able to report independently.
"Buying a subscription is a small contribution to independent media and a vibrant democracy," said Premesh.
To subscribe, click here , or call Malaysiakini on 03-22835567.