A major problem is brewing in the financial services sector - specifically through the lending of development financial institutions (DFIs), non-banking financial institutions (NBFIs) and credit cooperatives.
This is in the form of a near two-thirds increase in personal financing last year by these non-bank institutions to RM43 billion last year.
Judging by Bank Negara Malaysia's Financial Stability and Systems Report 2012, there are clearly issues which are getting out of hand, if unchecked.
"It's all in the Financial Stability Report 2012. It is quite shocking... read it, it's a good thing that after the Financial Services Act (2013) comes into force all these will come under the purview of Bank Negara... things have gotten out of hand," an official from one of the larger banks told KiniBiz .
He added that while Bank Kerjasama Rakyat (Bank Rakyat) had already received a memo or note from the Central Bank, the rest were also in the crosshairs and unlikely to get off the hook easily, once the Financial Services Act 2013 kicks in.
Other than Bank Rakyat, some of the DFIs operating locally include Bank Simpanan Nasional Bhd, Bank Pembangunan Malaysia Bhd and Export Import Bank of Malaysia Bhd, to name a few.
Whereas NBFIs include Malaysia Building Society Bhd (MBSB), which is controlled by the Employees Provident Fund, RCE Capital Bhd controlled by businessperson Azman Hashim of Arab Malaysian group or now Am fame, and other non-banking credit providers such as Courts Mammoth Bhd, and Aeon Credit Services (M) Bhd, among others.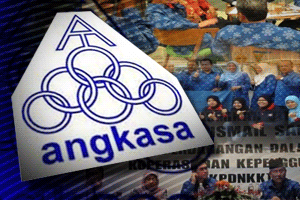 Meanwhile, the credit cooperatives have an umbrella body, the National Cooperative Organisation of Malaysia or Angkatan Koperasi Kebangsaan Malaysia (Angkasa).
Angkasa is the sole body which has an interface with the Accountant-General's Office that facilitates salary deductions for government employees.
MBSB especially, is currently being closely watched by Bank Negara, the banking official said.
MBSB is defined as a Scheduled Institution under the Banking and Financial Institution Act 1989 (Bafia) - and as an exempt finance company - thus allowing it to undertake financing activities in the absence of a banking license.
Bank Negara, it seems, is trying to end this special provision of MBSB.
Go to KiniBiz for more .