COMMENT When Halim Saad filed his massive RM1.3 billion suit against Khazanah Nasional, it returned to the fore a trend in Malaysia that defines its political system - the practice of political business.
The term 'political business' was first employed to describe the practice of political parties owning corporate equity, a factor that led to the rise of large investment holding companies such as Umno's Fleet Holdings (which owned, among other leading firms, the New Straits Times Press and TV3 ), the MCA's Multi-Purpose Holdings and the MIC's Maika Holdings.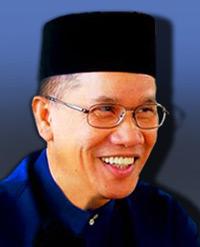 All these holding companies would come to be mired in controversy, a factor that led to Umno transferring its assets to trusted nominees in the early 1990s.
Enter Halim Saad ( left ), who by his own admission had long served as an Umno trustee, though he answered primarily to his mentor Daim Zainuddin - then the finance minister - and to then premier Dr Mahathir Mohamad.
Halim had been fortunate to come to hold in his own name the vast corporate base that Umno had built during the 1980s when Fleet Holdings was under Daim's control.
Halim was also in the right place and at the right time as Mahathir was then actively voicing his intent to produce an ensemble of entrepreneurial bumiputera capitalists.
Mahathir ( right ) justified the selective patronage system he would introduce by arguing that the best way to create Malay capitalists was to distribute government concessions to those most capable of generating wealth.
This marked the beginning of a different sort of political business nexus, one characterised by an intimate familiarity between Umno and elite businesspeople.
This form of political business would define Mahathir's premiership and become a constituent feature of future Umno-led governments.
Mahathir relied heavily on Daim to aid his vision of creating huge internationally-renowned Malay-led conglomerates.
Daim, Mahathir and Bursa Malaysia
Both men were captivated with the workings of the stock market and saw Bursa Malaysia as a route to rapidly creating domestic capitalists.
Malaysia's stock market capitalisation relative to gross domestic product (GDP) - goods and services produced - would emerge as the highest in South-East Asia.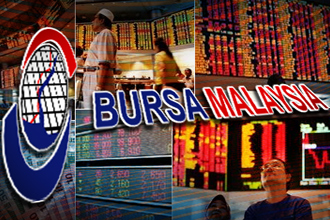 Between 1989 and 1993, equity market capitalisation as a percentage of GDP increased from 105 percent to 342 percent. By 1997, the Bursa Malaysia was listed as the 15th largest in the world in terms of market capitalisation.
A form of 'casino capitalism' was the result of this deployment of the bourse to create conglomerates, which reflected Renong's pattern of corporate development.
This casino capitalism was welcomed, even celebrated - many got rich by it - until the 1997 Asian currency crisis.
Things fell apart quickly, and this crisis disclosed not just the problems with this type of corporate growth, but why political business ties - ostensibly for the purpose of redistributing wealth equitably and nurturing bumiputera capitalists - was simply not a viable way to implement policy.
Go to KiniBiz for more .