Malaysiakini has called on Home Minister Ahmad Zahid Hamidi to halt his attempts to intimidate journalists from the independent news portal.
Journalists have a fundamental duty to ask questions of public interest, to which ministers have the responsibility to answer, said co-founders Premesh Chandran and Steven Gan in a joint statement today.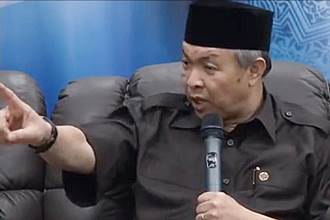 The duo described Zahid's (right) behaviour at a press conference yesterday as "conduct unbecoming of a minister".
The minister had launched into a tirade against Malaysiakini for allegedly "spinning" his words and confronted journalist Lawrence Yong after the press conference. [See video]
"If the home minister believes that Malaysiakini has misreported his statements, he can always contact us for a correction," said chief executive officer Premesh and editor-in-chief Gan.
"If he feels we are unfair to him, we are always ready to meet him or any other minister to discuss our reportage. To date, we have not received any complaints from him or his office."
Hold elected officials accountable
The co-founders of the portal reminded the minister it is the job of journalists to hold those elected into positions of power accountable.
"In light of a perception of rising crime and lawlessness, the conduct of the police is of grave concern. The home minister should take cognisance of these public concerns and respond accordingly," they added.
This is not the first time that Zahid had accused Malaysiakini of "spinning" news.
He warned he was monitoring "every word, every sentence, every paragraph and every news item in Malaysiakini" during his maiden press conference as home minister last month.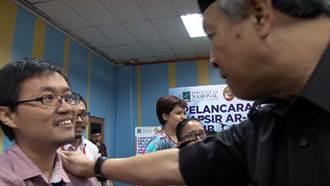 Meanwhile, Malaysiakini chief editor Fathi Aris Omar commended journalist Yong (left in photo) for keeping calm and standing his ground in the face of Zahid's onslaught.
Yong had attempted to ask Zahid about the RM1.3 million worth of weapons and other equipment lost by the police force, as revealed by the Auditor-General's Report 2012 released on Tuesday.
The auditor-general reported that handcuffs topped the list of missing items at 156, followed by 44 weapons and 29 police vehicles.
Fathi called on Umno to treat all media organisations with respect and fairness.
"Umno is the only political party in the country which bans Malaysiakini from covering its functions, especially its supreme council meetings," he said.