Malaysian police had reportedly rejected Interpol's help on various occasions in its investigation of the missing Malaysia Airlines Flight MH370.
A senior Western law enforcement official was quoted by US-based ABC News as saying that Interpol offered help several times but was declined each time by the Malaysian authorities.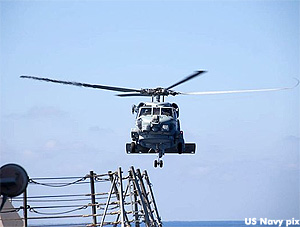 "It's the old pre-9/11 approach: close-hold information, don't share anything," the official was quoted as saying.
ACB noted, "Law enforcement officials are now worried that critical investigative time has been lost and leads could well have dried up as sources of information could have dispersed in the last week.
"The FBI also hasn't been invited by the Malaysian government to help on the ground, sources said."
Flight MH370 which took off from Kuala Lumpur on March 8, 12.40am but supposed to arrive in Beijing at 6.30am but mysteriously disappeared from civilian radar at 1.21am.
A multinational search for the missing aircraft in the South China Sea and Malaccan Straits which entered the eighth day yesterday yielded no results.
However, the Malaysian authorities yesterday announced a suspension of search in the South China Sea after revealing fresh information that the plane had turned back and flown westwards.
The Malaysian authorities said that it was now focusing in areas from the border of Kazakhstan and Turkmenistan to the northern Thai border and from Indonesia to south of the Indian Ocean.
China: More accurate info please
Malaysia had come under criticism for not sharing information earlier with its international partners in the search for MH370.
On the same day Prime Minister Najib Abdul Razak announced the new search areas and MH370's possible flight trajectory yesterday, China's Foreign Ministry was quoted by Reuters as demanding accurate information.
"We demand that the Malaysian side continue to provide to China more thorough, accurate information," the ministry said, adding that it was sending a technical team to Malaysia to help with the probe," the Chinese were reported saying.