Independent news portal Malaysiakini has been hailed as one of the top brands in Malaysia at the 6th Putra Brand Awards tonight.
While Malaysiakini has won awards on two previous occasions, it is the first time the portal bagged the silver in the Media Network category.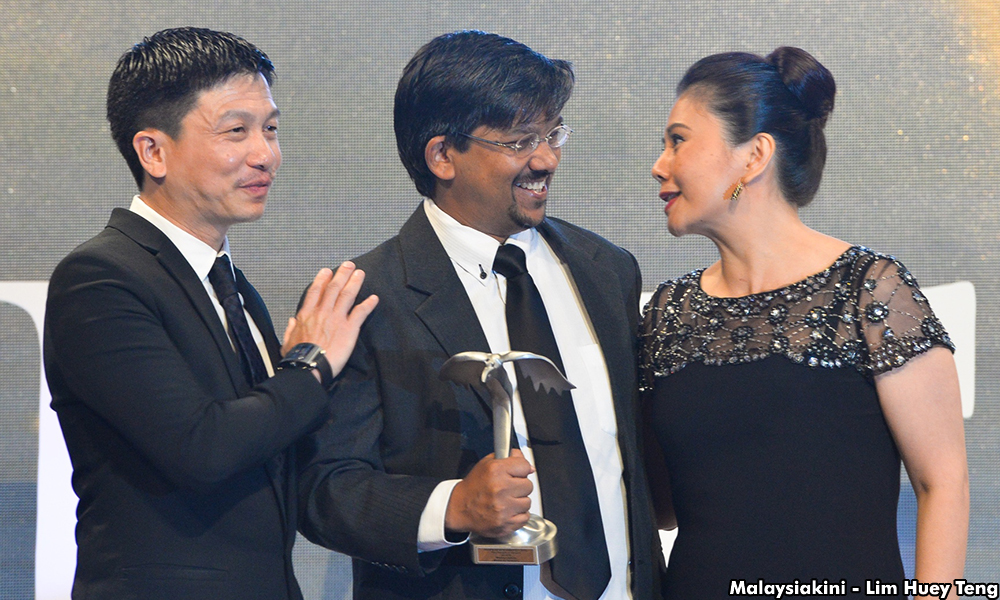 It picked up the bronze award last year and at the inaugural Putra Brand Awards in 2010.
Wayne Lim ( photo, left ), CEO of Malaysia SME, handed over the award to Malaysiakini CEO Premesh Chandran at a gala dinner in Majestic Hotel.
The other media outlets that won awards in the Media Network category were Astro, TV3, and Era (gold); Hitz FM (silver); and The Star , ntv7 , and The Malaysian Insider (bronze).
Meanwhile, Maybank, Malaysia's leading bank with the widest network, won the Putra Brand of The Year award.
According to the brand awareness award host, the Association of Accredited Advertising Agents Malaysia (4As), the Putra Brand Awards is unique as Malaysian consumers themselves are the judges.
A consumer research polling system involving 6,000 people helped select Malaysia's most preferred brands across a spectrum of 24 categories, with the top three brands in each category being honoured with a gold, silver, and bronze ranking.
This is the largest consumer research sampling of its kind nationwide, covering both East and West Malaysia.
"We thank our subscribers, readers, advertisers, and most of all the Malaysiakini team, who work tirelessly to give the country the news and views that matter.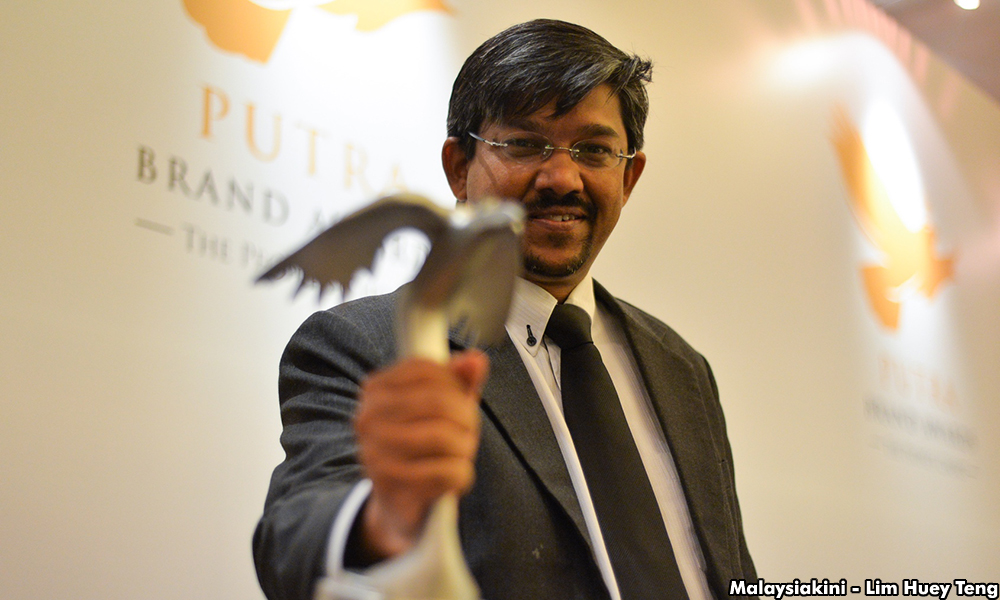 "The awards reflect that the internet today is the mainstream, with two internet brands winning awards," said Premesh ( photo ).
Malaysiakini , launched in 1999, is the country's top news website.
According to comScore, the portal has the highest number of visitors in the first half of this year, ahead of both Star Online and The Malaysian Insider.
American-based comScore is a global leader in digital media analytics.