Umno Youth Chief Khairy Jamaluddin believes Malaysia's pride must not be put at stake simply to take care of the feelings of China or other bigger countries.
"We need to send a signal to other countries that whatever happens in Malaysia, is our business.
"Don't let it be that because we want to guard the feelings of a bigger nation, we lose our pride," he was quoted as saying by Astro Awani in Putrajaya today.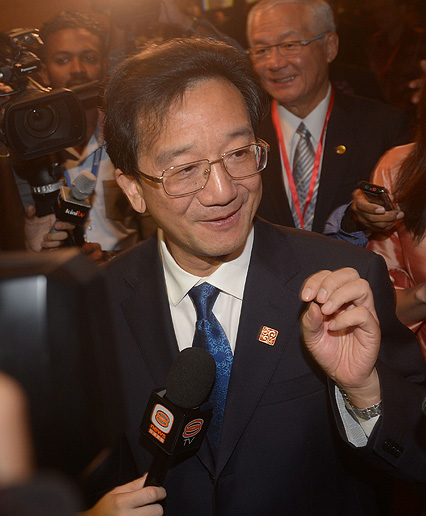 He was commenting on China's ambassador to Malaysia, Huang Huikang's visit to Petaling Street last Friday, saying China would not sit idly by if its interests are affected.
Huang's visit on the eve of a later-cancelled rally by a Malay group, at the traditionally ethnic Chinese trading area in Kuala Lumpur, was seen by Umno and Perkasa as foreign intervention.
Bernama reported Khairy as agreeing with this view, saying the ambassador had no right to meddle with Malaysia's internal affairs.
"Whatever happens in Malaysia, we will resolve the matter internally, he has no right to take action and issue statements which can appear as interference into our affairs.
"We need not be afraid to express our feelings for fear of jeopardising economic relations and other interests that we cannot reprimand them when they go against diplomacy norms," he was quoted by the national news agency.
He added it will be up to Wisma Putra to take action if necessary.
Huang had met with acting Foreign Minister Hamzah Zainuddin in Putrajaya earlier today to discuss his remarks made at Petaling Street.