Former MCA president Dr Ling Liong Sik will discuss the legal letter sent to him by Prime Minister Najib Abdul Razak with his lawyer.
Ling's wife Erna Ling, who confirmed the matter, said Ling would need to discuss the matter with the lawyer to decide on his next move.
Erna said the former transport minister received the legal letter yesterday evening, Sin Chew Daily reported.
Meanwhile, MCA president Liow Tiong Lai said since the prime minister has issued a legal letter to Ling, it is now a legal matter has to be left to the court to judge.
"MCA secretary-general Ong Ka Chuan has stated his view on Ling's remarks, which is that Ling's remarks do not represent MCA's stand."
Asked why the former prime minister Dr Mahathir Mohamad, who criticised Najib, didn't receive any action but Ling has received legal letter, Liow ( photo ) responded that MCA would monitor developments on the issue, and opined that the matter must be based on the law.
Najib has demanded that Ling apologises and retracts the alleged defamatory statement against him or face legal action.
'Reasonable compensation' also demanded
In Najib's letter of demand, his law firm M/s Hafarizam Wan & Aisha Mubarak said it had been instructed to take action and demand a retraction, unequivocal apology and reasonable compensation for the statement published in an article titled "MCA's Liong Sik Joins Call for Najib's Ouster for allegedly Putting People's Money in His Own Pocket".
According to Bernama , the letter said the plain and ordinary meaning of the words published in the article were understood to mean, among others, that Najib had misappropriated funds belonging to a government investment fund to his personal account, that he had misued the funds for his personal interest, that he had abused his power as a political party and national leader, and that he was not competent to be the leader of the government of Malaysia.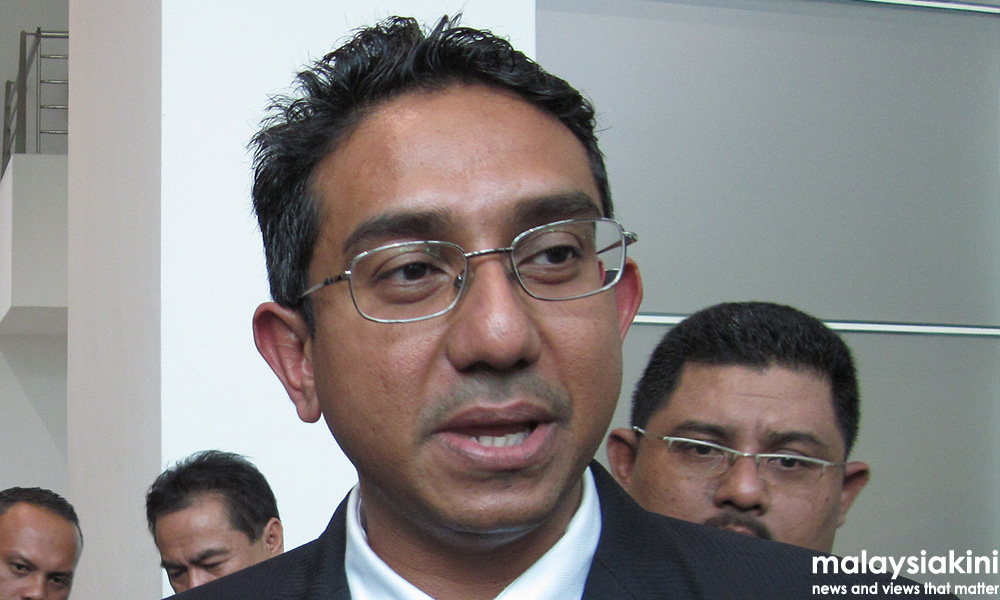 The article was published in the Malay Mail Online on Oct 3 and remains accessible to the public at large on the worldwide web, said the letter dated Oct 5, 2015, which was signed by Najib's lawyer Mohd Hafarizam Harun ( photo ).
The firm, acting for Najib in his personal capacity, said it served the letter at Ling's house in Bukit Damansara, Kuala Lumpur, yesterday, and his wife acknowledged receipt of the letter at 4pm.
The letter demands that Ling does the following within seven days:
CEASE and desist from making any further defamatory statement or any such similar statement reffering to our client;
ISSUE a full and unequivocal written apology and retraction of the defamatory statement, on terms to be approved by us, on our client's behalf;
PUBLISH the said retraction and apology in a page and size to be approved by our client in two national newspapers of our client's choice;
PROVIDE our client with a written undertaking that you shall refrain from making/publishing the defamatory statement or any such similar statements; and
INDEMNIFY our client against all costs and expenses incurred in this matter.
"In the event that we do not receive any satisfactory response to the above, it shall be deemed that you do not dispute our client's assertions as set out in this letter and, notwithstanding that, you intend to continue publication of the defamatory statement.
"In which case, we have our client's strict instruction to commence legal proceedings against you and/or your related agent without any further reference to you, including applying for an injunction to restrain any such further publication," the law firm's letter states.