The actions by Malaysia's Islamic authorities have increasingly affected non-Muslims, according to the 2014 International Religious Freedom Report.
The report, prepared by the US commission on international religious freedom, was submitted by US Secretary of State John Kerry to the US Congress yesterday.
The report noted: "The relationship between syariah and civil law remains unresolved in the legal system, although civil courts generally give way when the jurisdictions intersect, for example in family law.
"The actions of Islamic authorities, however, increasingly affected non-Muslims," it said.
Among such instances, it noted, was police refusal to act after the civil courts overrode the syariah courts to grant custody of children to a non-Muslim spouse.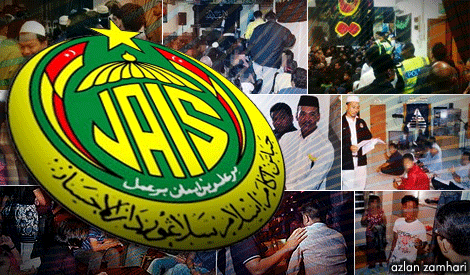 It also noted the Selangor Islamic Affairs Department's (Jais) raid on a Hindu temple in June last year to stop a wedding ceremony as the bride was a registered Muslim, even though she was not practising the faith.
"That same month, Islamic authorities in the northern state of Penang stopped a funeral and confiscated the body of the deceased whom they suspected to be Muslim.
"Her body was only released back to the family four days later, after a syariah court declared she was not Muslim," it said.
The report also highlighted the ban on using the word 'Allah' by Christians.
"The government's protection and promotion of Sunni Islam has limited the religious freedoms of individuals of minority or officially disfavored belief systems, and resulted in the arrest of over 100 people accused of being Shiite, a number of negative outcomes for non-Muslims on family law and free speech questions, and a continued movement to subject non-Muslims to syariah in some states," it added.
The report further noted that the Islamic religious authorities to be among the most powerful and influential of religious institutions.
"Some government bodies are tasked with encouraging religious harmony and protecting the rights of minority religious groups, but none enjoy the power or influence of those that regulate Islamic religious affairs," it said.
It added that US embassy officials have tried to meet with government Islamic religious authorities on religious freedom but have been unsuccessful.