Malaysian Chinese are not ' pendatang ' (immigrants), but are the sons of Malaysia who have contributed to the development of the country, said Prime Minister Najib Abdul Razak.
Speaking at the opening of Gerakan's 44th national delegates conference in Shah Alam today, Najib who is also BN chairperson said the community had also played a part in the spectacular growth of the country.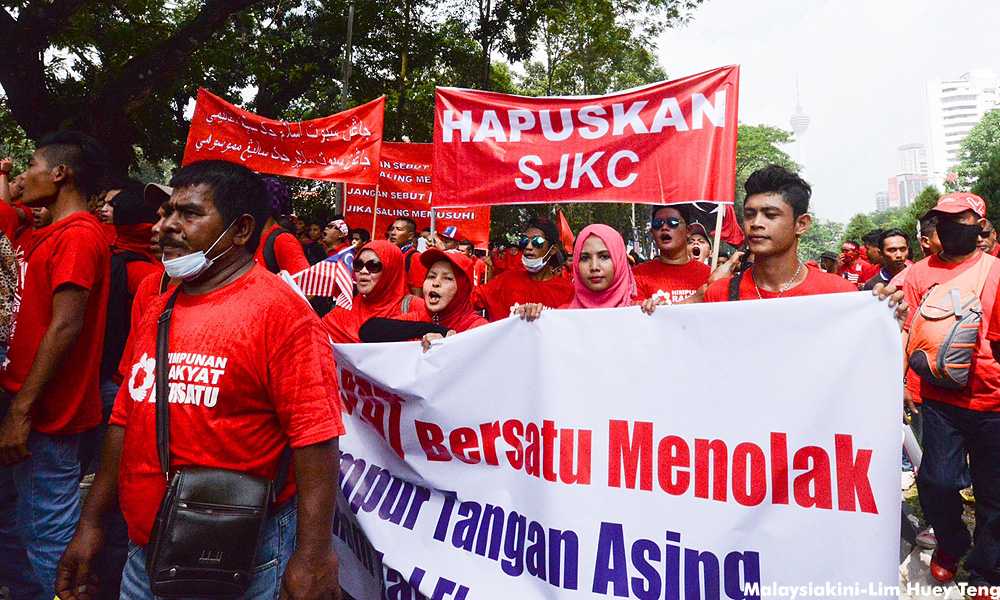 "That is why you are not ' pendatang '. You are the sons of Malaysia. You are born here, grew up here, and when the time comes, when you die, you will be buried here.
"That's the reality of it. We are here as Malaysia," he said to the applause of 1,618 delegates attending the NDC at Setia City Convention Centre.
He also reiterated that Chinese education in the country will continue to exist, adding that its existence had been enshrined in the federal constitution.
He pointed out that Malaysia is the only country outside China and Taiwan that has allowed Chinese schools to grow.
Najib added that although there are vernacular schools, it was important for Malaysians of all races to have a sense of unity and need to work together towards national unity.
"We all must believe that national harmony, national cohesion and national unity are ideas that we must all aspire to achieve. It will see great challenges, it is not easy but I believe we all must be integrated under one roof," he said.
He added that moving ahead, he will assure that Malaysia's future was based on the social contract and the federal constitution.
"Malaysia will continue to be a multi-ethnic, multi-religious and multi-cultural society based on the principle of moderation. That is the policy of BN," he added.
- Bernama