National Feedlot Corporation Sdn Bhd (NFC) executive chairperson Mohamad Salleh Ismail was today acquitted of four charges involving RM49.7 million.
Sessions Court Judge Norsharidah Awang made the decision after granting the application by counsel Muhammad Shafee Abdullah for Mohamad Salleh to be given a full acquittal.
"We pray for an order of acquittal and not a discharge not amounting to acquittal (DNAA) because all the charges are hanging over his head," counsel had submitted.
Earlier, deputy public prosecutor Syed Faisal Syed Amir informed the court that the prosecution was withdrawing the charges against Mohamad Salleh under Section 254 of the Criminal Procedure Code.
He said the Attorney-General's Chambers (AGC) made the decision after studying the letter of representation submitted by the lawyer on Nov 4.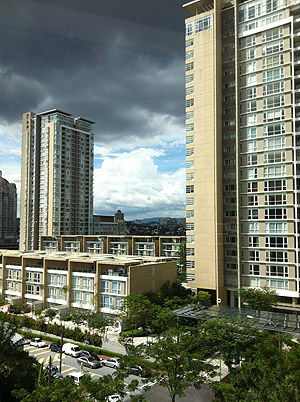 On March 12, 2012, Mohamad Salleh, 66, who is also NFC director, claimed trial to misappropriating RM9,758,140 through four NFC cheques to fund part of the purchase of two condominiums at One Menerung complex in Kuala Lumpur.
Mohamad Salleh was accused of committing the offences at CIMB Islamic Bank Bhd in Jalan Burhanuddin Helmi, Taman Tun Dr Ismail, between Dec 1 and Dec 4, 2009.
He also claimed trial to transferring RM40 million through an NFC cheque into the account of National Meat & Livestock Corporation Sdn Bhd, a company which he and one of his children owned, between May 6 and Nov 16, 2009.
He further pleaded not guilty to two counts of using company funds without obtaining prior approval at NFC's annual general meeting, to fund part of the purchase of the condominiums.
The trial commenced on June 23, 2014 with the prosecution calling its first witness.
However, trial was adjourned after the counsel submitted a letter of representation to the AGC for the charges to be withdrawn.
On Aug 28, the Court of Appeal dismissed Mohamad Salleh's appeal against the High Court and Sessions Court's decisions to reject his application for the charges to be dropped, and ordered the case to recommence at the Sessions Court.
Meanwhile after the proceedings today, Mohamad Salleh's wife, Shahrizat Abdul Jalil who is also Umno Wanita chief, was seen coming over and giving him a hug.
"Thanks to Allah for making this justice and fair. Allah is kind," he said.
- Bernama