PARLIAMENT Al Jazeera journalist Mary Ann Jolley is barred from entering Malaysia because her actions can be harmful to national security and public order, Deputy Prime Minister Ahmad Zahid Hamidi said.
"The Immigration Act 1959/63 empowers the director-general of the Immigration Department to restrict the entry any foreigner into Malaysia if he believes the individual can bring harm to national security," said Zahid, who is also home minister.
Jolley was abruptly deported from Kuala Lumpur on June 14, after the Home Ministry deemed her activity as having a "potential negative effect on the image of Malaysia".
Zahid said this in a written reply in Parliament to Hee Loy Sian (PKR-Petaling Jaya Selatan) who asked the reason for Jolley being restricted from entering Malaysia.
Hee also asked whether the investigation against former police commando Sirul Azhar been concluded, since he has run off to Australia.
Zahid said the investigation involving Sirul has been concluded and that he has been convicted by Federal Court.
"Thus, the issue that the case has not been concluded does not arise," he said.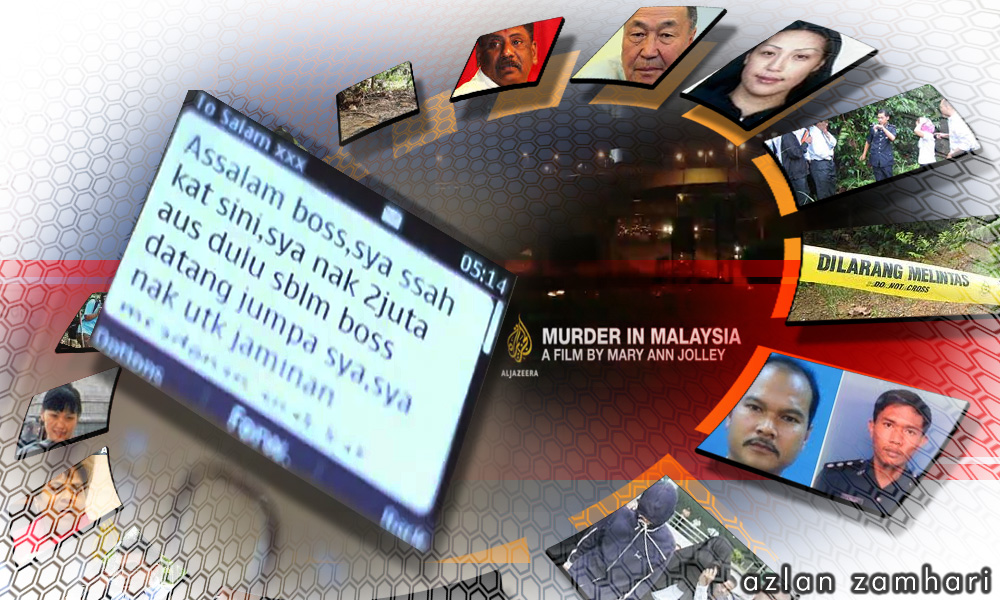 Jolley produced a 30-minute documentary titled 'Murder in Malaysia', featuring the murder of Mongolian national Altantuya Shariibuu.
The documentary poses that the murder of the Altantuya remains a mystery and that it continues to have many unanswered questions.
Among others, the documentary claims that Sirul, one of two former police commandos convicted of murdering the Mongolian national, also attempted to blackmail Prime Minister Najib Abdul Razak.
It quotes an unnamed relative of Sirul claiming that Abdul Razak Baginda had pulled the trigger on Altantuya.
This led to inspector-general of police Khalid Abu Bakar ordering an investigation against the Australian-based journalist.
Khalid also did not rule out action against those who fed Jolley with wrong information.