The Malaysian Anti-Corruption Commission (MACC) had sent a team to the Middle East to meet with the individual who donated RM2.6 billion, which was deposited into Prime Minister Najib Abdul Razak's personal bank accounts.
According to the New Straits Times , MACC investigations division director Azam Baki said the meeting was held recently.
However, he could not disclose further details, including the identity of the donor, as investigations were ongoing.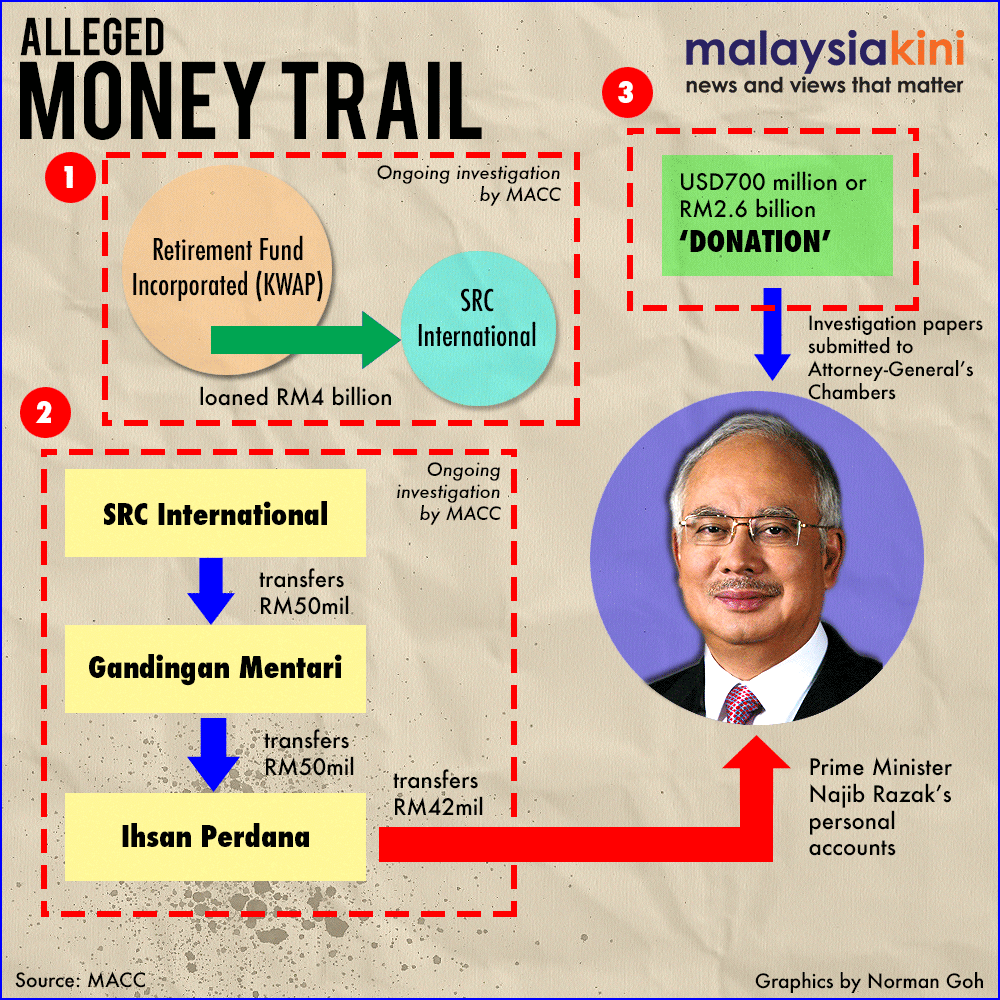 MACC, which had confirmed the RM2.6 billion was a political donation, is investigating the matter with regard to gratification.
The colossal sum was transferred ahead of the 2013 general election.
The issue erupted when the Wall Street Journal and whistleblower website Sarawak Report exposed the transaction based on leaked documents from Malaysian investigators.
Critics, however, refused to believe that the RM2.6 billion was a donation.
Former premier Dr Mahathir Mohamad, who has been calling for Najib's resignation, had claimed that those in the Middle East are not so generous.
On Saturday, the MACC recorded a statement from Najib regarding this matter as well as the transfer of RM42 million from SRC International into the prime minister's accounts.
The RM42 million from the Finance Ministry-owned firm was transferred via its subsidiaries in late 2014 and early this year.
Sources from the Prime Minister's Department and Attorney-General's Chambers had previously revealed that several senior officers were involved in quizzing Najib .
In a statement later, MACC also confirmed it met the prime minister for two and a half hours, and that he had given "good cooperation" throughout the process.
Najib has denied any wrongdoing and claimed that there is a conspiracy to topple him.
He was also initially expected to face the Dewan Rakyat and answer questions surrounding the allegations on its final day of sitting for this session.
Najib, however, was reportedly advised against making any personal explanations over concerns of alleged sub judice .
Deputy Prime Minister Ahmad Zahid Hamidi instead delivered a three-minute explanation, without allowing any further questions.