A Singapore film director withdrew her film from a festival to celebrate Malaysian-Singaporean ties this month, after the Film Censorship Board insisted that a scene be amended for being a "security threat".
Tan Pin Pin, director of 'Singapore GaGa', said the censorship board wanted a scene where a character says "animals" in Bahasa Malaysia, to be removed from the film.
"Erase (Victor Khoo) saying "animals" in Malay and delete the subtitles of "animals" which has a double meaning.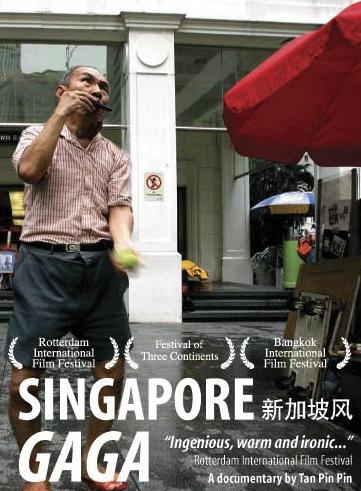 "This goes against the film Censorship guidelines Ministry of Home Affairs Part II:2.1.1 (v) Dialogue can create doubt and restlessness among citizens and finally may cause a security threat, disturbance of public peace and national defense," the board said.
The board said this in a reply to organisers of the festival Titian Budaya, Tan said in a Facebook posting.
Tan said the scene depicts a character entertaining some children where he teasingly calls them "animals" in Bahasa Malaysia.
"I have decided to keep the film intact and hence would need to withdraw the film from the event, which I have done," she said.
"Censorship is arbitrary and nonsensical. Security threat indeed!" she said, providing her Facebook followers to a link to stream the film online instead.
According to Tan's website, 'Singapore GaGa' is a 55-minute documentary which captures Singapore's aural landscape.
Her 2013 film 'To Singapore, With Love' was banned in Singapore because "the individuals in the film have given distorted and untruthful accounts of how they came to leave Singapore and remain outside Singapore".
Many crossed the causeway to watch the film when it was screened at Pusat Komas' Freedom Film Fest in Johor Bahru.
Pusat Komas said they were pressured to cancel the festival if the film is included, while 15 Home Ministry officers turned up at the Penang leg of the festival.
Related report