A defiant Mukhriz Mahathir said he is the Kedah menteri besar by virtue of the rakyat's mandate and the state sultan's consent, in response to Kedah Umno leaders who today initiated a 'coup' against him.
"My position as menteri besar is based on the mandate and trust the rakyat has given to me and also the consent of the Kedah sultan following the recommendation of the prime minister," he said in a statement tonight.
Mukhriz's statement showed no indication that he will back down and comply with the demands of his opponents led by Kedah Umno deputy chief Ahmad Bashah Md Hanipah.
Ahmad Bashah, flanked by several senior state Umno leaders, had earlier today announced a loss of confidence in Mukhriz and called for Prime Minister Najib Abdul Razak to intervene and replace the Kedah menteri besar.
Ahmad Bashah cited what he said were several failures of Mukhriz, including failing to lead the state government effectively, inability to unite the party and not leading the party machinery well for the next general election.
Supporters stage rally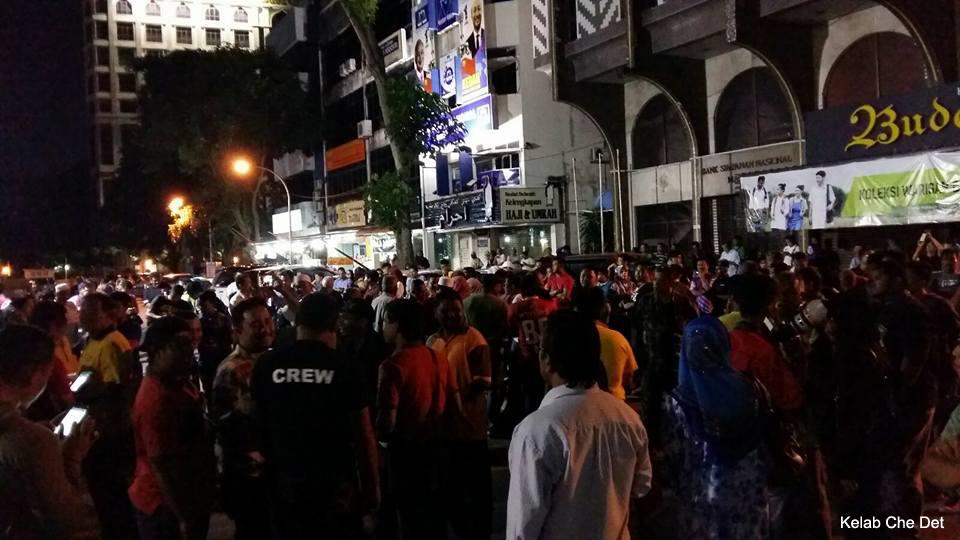 Mukhriz specifically singled out Ahmad Bashah's speech, stating that ultimately, the rakyat will be his judge.
"I leave it to the people to evaluate my performance and effectiveness as well as the party's state leadership since day one BN returned to power in Kedah in the 13th general election," he said.
Mukhriz added that has been entrusted by the people to lead for the good of the people.
Mukhriz's supporters have also responded quickly to counter the apparent coup attempt, mobilising a 1,000-strong rally in support of him tonight in Alor Setar.
The move against Mukhriz is seen as paving the way for Najib to strike back at former premier Mahathir Mohamad, who is Mukhriz's father.
Mahathir has alleged several wrongdoings against the prime minister and has vowed to remove him from office.