PKR vice-president Rafizi Ramli has exposed documents that contradict Lembaga Tabung Haji's denial that it provided a corporate guarantee to its troubled associate company TH Heavy Engineering (THHE) Bhd.
The corporate guarantee courted attention after the Investment Risk Assessment by Tabung Haji's risk management department, warning that the fund risks losing about RM1.4 billion if THHE failed to deliver on its obligations, was leaked.
A large portion of the RM1.4 billion at risk is in the form of the corporate guarantee.
Rafizi today produced a letter from the Finance Ministry dated Dec 8 and addressed to Tabung Haji chief executive officer Ismee Ismail.
In the letter, the ministry's deputy chief secretary of investment Mohd Isa Hussain informs Ismee that Tabung Haji's application to provide a corporate guarantee of US$228.2 million (RM963 million) to TTHE was approved, and outlined several conditions.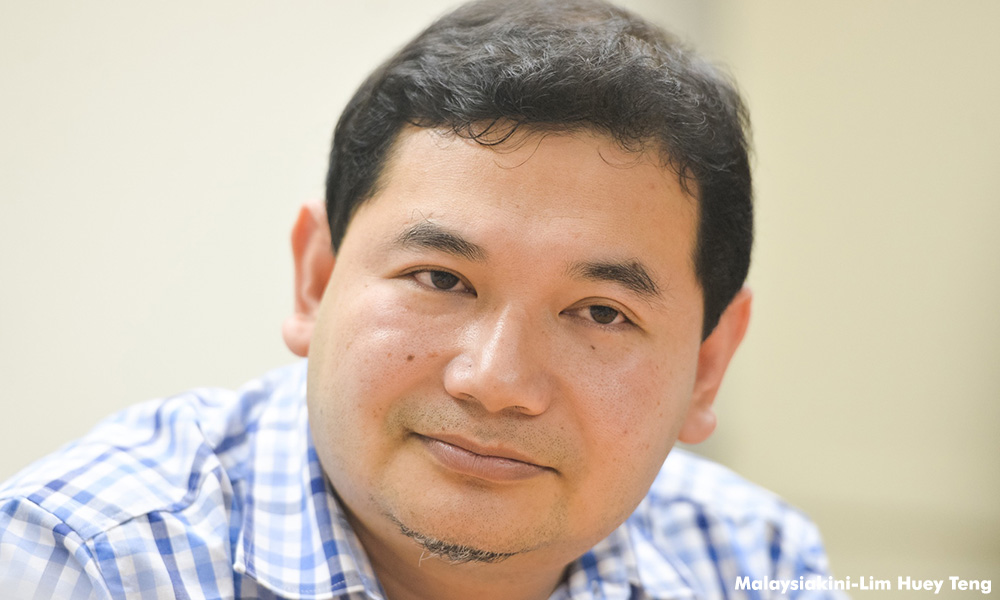 The ministry's letter said it was responding to Tabung Haji's letter which bore the title, 'Application to the Minister of Finance for the approval of Lembaga Tabung Haji to provide a guarantee of up to US$228.2 million pursuant to section 17(2) of the Tabung Haji Act 1995 in relation to the bank financing to be provided to TH Heavy Engineering Berhad'.
Rafizi ( photo ) said: "I am disappointed that Tabung Haji's top management is still trying to hide the truth, instead of coming clean after many documents were leaked to the public."
The MP for Pandan noted that Tabung Haji's financial problems came just a month after the corporate guarantee was approved in December.
He added that it was possible that Tabung Haji may find "less controversial" means than the corporate guarantee to pump the US$228.2 million into THEE.
"Therefore, I hope Ismee can confirm if the initial US$228.2 million corporate guarantee that was initially approved has been restructured into increased shareholding, loan or other forms of financial instrument," he said.
Regardless which financial instrument Tabung Haji uses to inject the funds into THHE, Rafizi added, the risk of losing up to RM1.4 billion from such a move remained the same.