Fresh allegations that deposits into Prime Minister Najib Abdul Razak's personal bank accounts totalled more than US$1 billion have been reported by The Wall Street Journal .
This is allegedly inclusive of the US$681 million (RM2.6 billion) deposit, which Najib and Malaysian authorities have identified to be a political donation.
However, the WSJ report does not detail how the rest of the US$1 billion made its way into the prime minister's bank accounts, nor where it came from.
Citing sources, the WSJ report only said the rest of the undisclosed sum of money had been deposited into Najib's accounts before the RM2.6 billion.
"Most money beyond the previously identified $681 million arrived in 2011 and 2012, said two people familiar with flows into his accounts and a person familiar with one overseas probe," the WSJ reports stated.
It also claimed that most of the US$1 billion originated from 1MDB, and not from Saudi Arabia.
"As for the Malaysian AG's conclusion that the $681 million deposited to Najib's account was a Saudi royal-family donation, the international investigators have found no evidence any of this came from Saudi Arabia, according to those familiar with their probes," it added.
Malaysiakini is seeking a response on this WSJ report from the Prime Minister's Office and from 1MDB.
Najib has repeatedly denied allegations that he received money from 1MDB, and has denounced WSJ's reports as malicious and false.
Several ministers have also criticised WSJ over its reporting on this issue.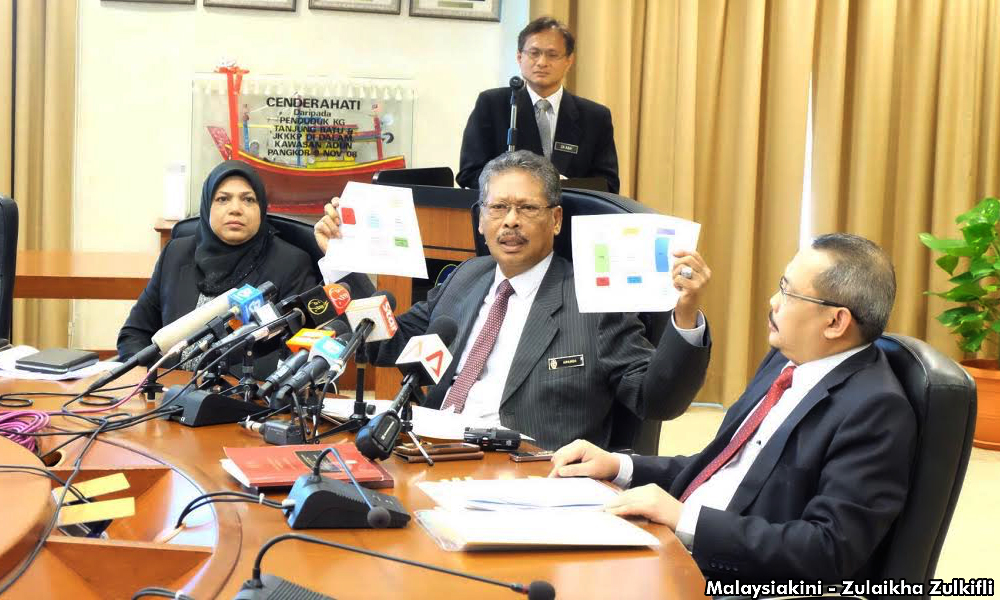 Attorney-general Mohamed Apandi Ali has cleared the prime minister of any criminal wrongdoing in regard to the RM2.6 billion donation, as well as the RM42 million from SRC International Sdn Bhd.
'No comment'
Apandi also said that most of the RM2.6 billion had been returned.
The WSJ said investigators in two other countries agreed that most of the RM2.6 billion was returned, but cited them as believing that the money came from 1MDB.
"The investigators believe the money moved through a complex web of transactions in several countries and with the help of two former officials of Abu Dhabi, a Persian Gulf emirate with which 1MDB has deep ties," the WSJ report stated.
It added that the investigators are eyeing an entity believed to be a crucial transaction point.
That firm, it said, bears a name almost identical to that of a state-owned Abu Dhabi company called Aabar Investments PJS, with only the word "Ltd" added to the back.
1MDB is currently being investigated for alleged corruption in several countries, including Switzerland, Singapore, Hong Kong, and the United States.
The prime minister's office had no immediate comment, a spokesman said when contacted by Reuters.