Former Prime Minister Dr Mahathir Mohamad said he is no longer proud of Malaysia after the country was hit by a series of financial scandals involving his successor, Najib Abdul Razak.
"There was a time when I go abroad, people talk highly of Malaysia. Today, if we go abroad, we meet people, what they say is that 'hey, what's happening to your country?'
"And I am not proud because I can't explain what's happening in the country," he said in an interview with Bloomberg in Kuala Lumpur on Feb 25.
Mahathir has long been a vocal critic of Najib, his administration and his brainchild, the troubled state investment fund 1MDB.
On Monday, the former prime minister announced that he was quitting Umno in protest against Najib's leadership.
The police are also investigating Mahathir for potential defamation and paid him a visit at his office in Putrajaya last week.
'People are disgusted with the government'
However, the longest-serving prime minister pointed out that the people are "disgusted" with the government and Najib's actions to undermine state institutions like the police and the Attorney-General's Chambers.
All this came after the rise of the financial scandals plaguing Najib involving RM2.6 billion found in his personal bank accounts, which the embattled prime minister and several other authorities say were a "political donation" from the Middle East.
"(No leader) should have that kind of money," he said.
"When we talk to people, they are disgusted with the government. On my blog, they say the same thing.
"They all feel this is a bad government, where it doesn't do anything that is good for the country, that it undermines the system," Mahathir added.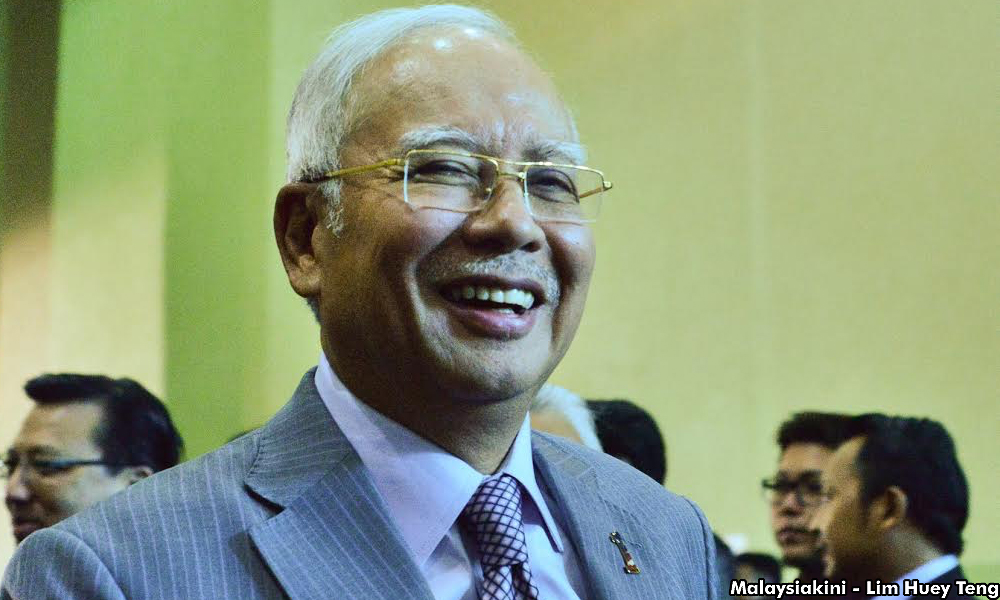 Any leader who has such huge amounts of money in their personal bank accounts "is not doing something right", he said.
"Even if it is given to him by a foreigner, you still don't accept," he insisted.
Though Mahathir admitted that there were some "political problems" during his tenure as prime minister, he says Najib's grip on power is far worse.
"But now what we are seeing is that, if anybody says anything against Najib, that is almost a crime," he said.
Najib has been sidelining his critics since last year, when he removed Muhyiddin Yassin as deputy prime minister and Mohd Shafie Apdal as rural and regional development minister.
The two, who are Umno deputy president and vice-president respectively, have been vocal critics of 1MDB as well.
Muhyiddin later complained that he was being prevented from performing his duties as party deputy president when he was barred from speaking at the Umno annual general assembly last year.
Last Friday, the Umno supreme council voted to suspend Muhyiddin from his post as deputy president, for not performing his duties of helping the party president.
All this took place a mere few weeks after Mahathir's son, Mukhriz Mahathir, was ousted as Kedah menteri besar.
Najib has consistently denied any wrongdoing in these matters.
Last month, attorney-general Mohamed Apandi Ali cleared Najib of wrongdoing related to this matter and said the money was a donation from Saudi Arabia.
However, The Wall Street Journal , which first broke news of the RM2.6 billion in Najib's accounts, brought fresh allegations against the prime minister.
The US daily alleged that more than US$1 billion had been deposited into Najib's accounts, a sum that includes the RM2.6 billion, and that most of it came from 1MDB and not from Saudi Arabia.
Once again, 1MDB has denied this claim, adding that WSJ continues to repeat allegations without conclusive evidence.