Discrimination based on ethnicity in education, healthcare, finance, the workforce and welfare has been increasing in Malaysian society in recent years, with racialising of criminal acts being the new trend in 2015.
According to the Malaysia Racial Discrimination Report 2015, which was launched by Pusat Komas today, there were seven trends of racial discrimination taking place in Malaysia over the past year.
The reports listed out the examples of racial discrimination incidents that occurred during 2015, according to the seven trends as below:
1. Racial discrimination in the education sector
"Racial discrimination has been rearing its ugly head in the education sector for many years and students are not strangers to its damaging effects," the report states.
Examples of incidents: Racist and derogatory remarks by school teachers; calls to abolish vernacular schools, a Christian student's wooden cross was confiscated; and an Orang Asli pupil tied and kicked for allegedly stealing money.
2. Racialising criminality
"In 2015, a new trend of racial discrimination became evident when several incidents of criminal acts were used to justify racial discrimination and stir up unrest among different races."
Examples of incidents: Racialising of the Low Yat Plaza case; and the Kota Raya incident.
3. Racism in the business environment
"Groups often use Article 153 in the Malaysian Federal Constitution to justify their assertion as the Article safeguards the special position of the Malays and natives of Sabah and Sarawak and the legitimate interests of other communities by the country's Yang di-Pertuan Agong (King)."
Examples of incidents: Protests against the Petaling Street traders; and the halal trolleys for supermarkets.
4. Discrimination based on dress code in Public Services Delivery
"Members of the public were denied services and entry into government offices and access to service counters merely because they were determined to have not adhered to the so-called 'dress code'."
Examples of these incidents: A toddler is denied treatment because his mother's pants were too short; a woman is forced to wear a sarong in the Road Transport Department; another sarong case at the Sungai Buloh Hospital; a journalist is refused entry into the Selangor State Secretariat (SUK) building; and a man wearing 'cute pink shorts' is denied entry to the Kuala Lumpur International Airport Lost and Found Office.
5. Groups, agencies and Individuals that use provocative racial sentiments
"Despite such damaging racist statements make by the groups and individuals, no substantive legal sanctions have been made against them and the government seems to be very tolerant and even at times seen to be defending their racist behaviours."
Examples of these incidents: The Red Shirts rally; National Civics Bureau (BTN) as a platform to spread racism; Isma and its racist responses; columnist and university lecturer Ridhuan Tee; and Perkasa and its president Ibrahim Ali.
6. Political groups, hate speeches and racial statements
"Politics in Malaysia has long been race-based with political parties on both sides of the divide, especially the Barisan Nasional government, using race and racial issues and sentiments to maintain their power and controlling their constituencies and the votes."
Examples of these incidents: Reactions to the Chinese ambassador's statement; Umno supreme council member justifies racism claiming it is allowed in Islam; racialising statement on GST, Malay unity and racism as a political agenda; a former deputy prime minister claiming bumiputera are not racists for claiming their rights; and Members of Parliament using racially derogatory words.
7. Xenophobic behaviour
"It is common that migrant workers and other low income foreigners are often associated with criminal activities in the country."
Examples of these incident: Foreigners banned from condominiums; Sabah and Sarawak Chief Justice's remarks on Pakistanis in Sabah.
The report said the above incidents that took place in 2015 had violated several human rights standards, despite Malaysia being party to several declarations such as Universal Declaration of Human Rights and the Asean Human Rights Declaration.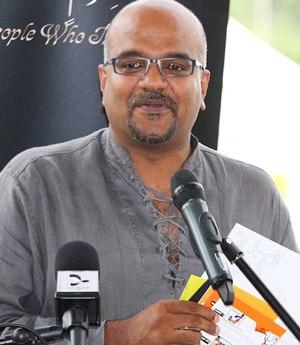 "These incidents reflect the violations of the legislative and policy frameworks of the state at both the international and national levels, such as Article 8 of the Federal Constitution on the principle of equality," Pusat Komas director Jerald Joseph ( photo ) said when presenting the report.
Asked why there were no statistics in the report, Joseph said all the data were in the hands of the government and he called on the government to share the data with the public.
"Jabatan Perpaduan Negara (National Unity Department) does not share any data on how serious the racial discrimination cases in Malaysia are. We also do not know how many incidents, like the Low Yat Plaza case, have happened before," he said.
Report to be submitted to gov't depts
Joseph said that Pusat Komas would submit its 2015 survey report to Jabatan Perpaduan Negara and related government agencies for their reference.
Meanwhile, Selangor state legislative assembly speaker Hannah Yeoh, who was one of the forum speakers today, said racial discrimination would continue to take place in Malaysia if race-based parties continued to rule the government.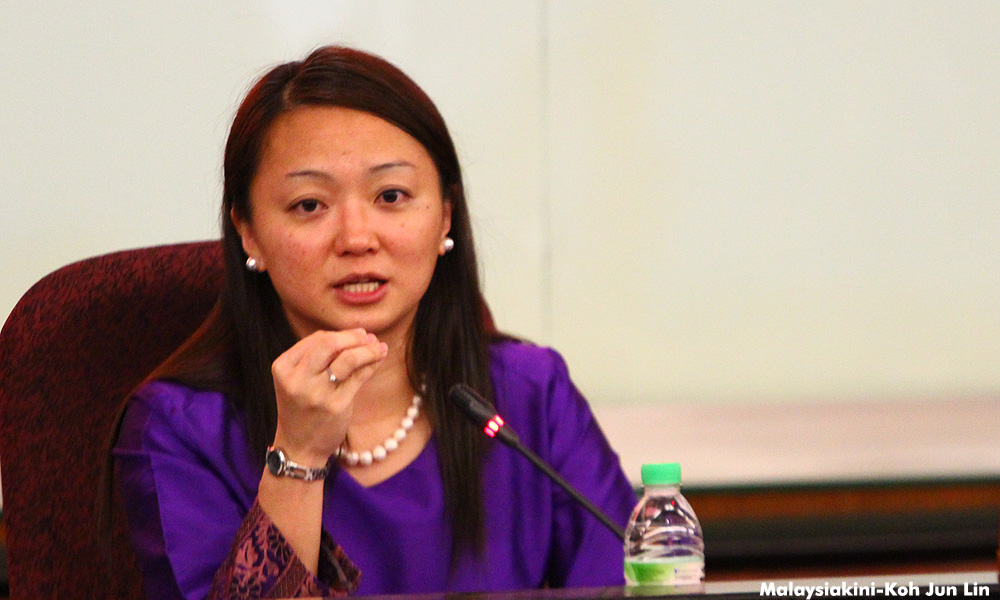 "No rectification will be done as long as the prime minister and his cabinet represent race-based parties. It is a waste of time trying to engage with them as long as they remain in power," Yeoh ( photo ) said.
She said that race has always been used to justify or cover up incompetence or corruption on the part of the government.
"When you cannot promote good governance, you have nothing to sell and you will sell race.
"So, you have to look at why race is being abused by Putrajaya. It is used to cover up incompetence and corruption because you just tell people about race... they will forgive you for your incompetence," Yeoh said.
Sarawak academician Andrew Aeria opined that not only the ruling government is into the game of racial discrimination, the opposition parties, including DAP, were also playing racist and religious games.
Aeria cited as example the Sarawak constituency situation, where the parliamentary seats in Sarawak are based on the ethnicity of the voters.
"You have a situation of Muslim bumiputera seats, non-Muslim bumiputera seats, Chinese seats and mixed seats. This is how the Election Commission classifies the constituencies in the state.
"The quesition is, why do we need to outline the seats according to ethnicity and religion? This is major question," Aeria said.