YOURSAY | 'How much did these Saudi princes donate to Aceh?'
Two Abdulaziz - one Najib's 'donor', other a convicted murderer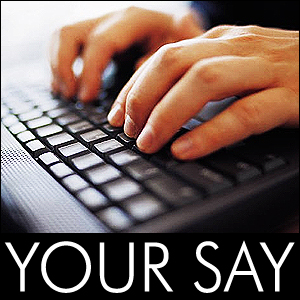 Peacemaker: The easiest way to get to the bottom of this is to go ask the persons named if they did make the donations.
Their motives need to be established. If they can't be traced, then the claim of "donations" is plainly fictitious. Why would a donor need to be secretive unless there was some clandestine motive?
Jaguh: Talk about the Arabian Nights. It looks like Prime Minister Najib Abdul Razak has found and rubbed the magic lamp.
Maplesyrup: The Saudi government should investigate these princes to find out how they amassed such wealth to make such generous donations, and if they are engaging in illicit money laundering.
If a foreign bank is used, the foreign authorities and agencies should also investigate them. Go after the donors, not just the beneficiary of the funds.
KO: Twenty to 30 years from now, what will be the legacy of our man in charge? What will the younger generation remember him and his family for? That is the RM64 million question.
FairMind: Wow, RM4.2 billion. The Malaysian Anti-Corruption Commission (MACC) better close shop. Seriously. I mean it.
Yet MACC is gunning for Penang Chief Minister Lim Guan Eng for a mere RM2.5 million legitimate purchase of house.
Anonymous_1388029052: How much did these Saudi princes donate to Aceh when the Muslim state was devastated in the destructive 2004 tsunami?
Anonymous_660: This has now moved from a single source of two payments to multiple sources of multiple payments over the years. This change in facts would not be able to hold whatever the explanations given earlier.
Anonymous 2401581457065158: Previously the Malaysian Anti-Corruption Commission (MACC) said it had interviewed the donor who confirmed that all four transactions were from Saudi Arabia and were political contributions.
Anonymous_660: Do the chart by dates and see how this could have been utilised for the GE13.
It looks like the claim that RM1.5 billion was used for GE13 seems correct as the balance then, i.e. the so-called RM2.2 billion, was remitted back.
Lone_Star: Malaysia and Malaysians are so fortunate to have this PM for all Malaysians. And one who has the "ilmu" to be the receiver of such generous, no-string attached donations.
Such a PM would certainly be most willing to share the donations with unfortunate Malaysians who are suffering from the present economic circumstances and the imposed GST (goods and services tax).
Indeed, he should also impart to all Malaysians the "ilmu" on how to be the beneficiaries of such generous donations.
Not Smart: Mr PM, 28 million people are impatiently waiting for an answer from you on whether all these accusations against you are true. The answer lies only with you.
You have remained silent all this while and missed all opportunities to rebut the accusations. Nobody will come down from heaven to speak up for you.
Your wife, the attorney-general, Public Accounts Committee, MACC and your supporters' words and assurances don't seem to be convincing.
You had sworn on the Holy Book once before when your integrity was questioned and your position as premier was at risk. Good, this shows that you are a God-fearing man.
Mr PM, why don't you do the same this time if you do not intend to sue your accusers? If you don't, then the assumption will be that all the accusations against you are true.
SusahKes: That Najib continues to remain in 'non-action' mode, in spite of mounting global exposé, hints at just how cornered he must feel.
A letter written in 2011, but Najib couldn't even step forward to disclose this from Day One? To his then deputy, Muhyiddin Yassin? Or to the rest of Umno? And his present deputy, Ahmad Zahid Hamidi, who claimed that he has met the donor?
The levels that they are prepared to stoop to! Such juvenile attempts. Befitting of a prime minister? You tell me.
HaveAGreatDay: Yes, something doesn't quite gel - if such a generous donor exists, and what more willing, to issue a no-strings attached letter, this should have been public knowledge from Day One.
Hopeful123: Really amazing. It looks like the donor prince knew well in advance the kind of accusations that would be raised against such a donation. All areas well covered.
Anonymous_1371563774: Question: Can a government servant receive donations whether it's official or personal?
If yes, is it not mandatory for him to declare them to relevant authorities to ensure accountability and transparency?
Popo: I also want to be a recipient. Please, where is the queue?
---
The above is a selection of comments posted by Malaysiakini subscribers. Only paying subscribers can post comments. Over the past one year, Malaysiakinians have posted over 100,000 comments. Join the Malaysiakini community and help set the news agenda. Subscribe now .
These comments are compiled to reflect the views of Malaysiakini subscribers on matters of public interest. Malaysiakini does not intend to represent these views as fact.