PARLIAMENT A PAS lawmaker has argued that banning child marriages may lead to rampant casual sex involving underage girls.
Nik Mazian Nik Mohamad (PAS-Pasir Puteh) said it will become a major issue because these girls posses lust for sex.
He said this after interjecting Teo Nie Ching (DAP-Kulai) who debated the Child (Amendment) Bill 2015 in the Dewan Rakyat.
"Can I get (your) explanation. The case of a 14-year-old (girl)... Was it mutual consent or (was she) forced by the man?
"If it was mutual consent, that means the child has sexual lust and the major issue now is that children under 16 want to have sex or already have casual sex.
"If we restrict them from getting married, (their) lust will remain, and they will be exposed to premarital casual sex, what is your view Kulai (MP)?" he asked.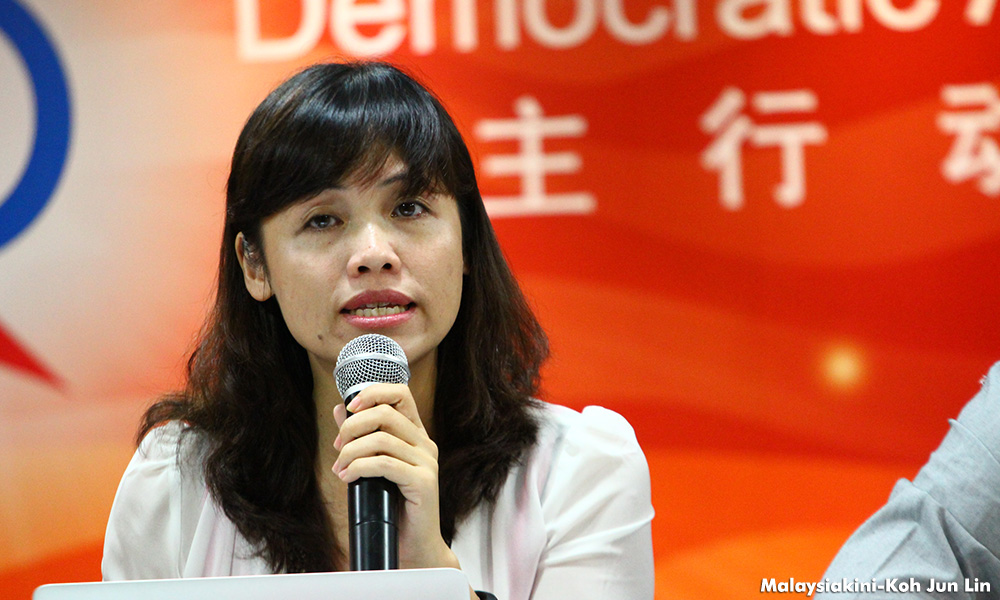 A vexed Teo ( photo ) then retorted, "Do you know what statutory rape is? Having sex with a child below 16 is statutory rape."
"How can we allow our children to marry a rapist?" she asked.
Earlier, Teo insisted that the government should ban marriages involving underage individuals.
She raised a case in Sabah where a 14-year-old girl married a 40-year-old man who raped her after the latter paid the girl's family.
"There was proof that the rapist sent money to the girl's father and asked the father to allow him to marry the girl. Was this a deal or justice ?" she asked.
UN resolution not binding
Nik Mazian's view was equally shared by Khairuddin Aman Razali (PAS-Kuala Nerus), who said the child marriage ban would only led to 'zina' (adultery).
He opined they should opt for child marriage, which is less detrimental than adultery.
The system that allows child marriage should not be blamed neither should the girls be held to be at fault for the marriage, he said.
The father should make a right choice for his underage daughther as a marriage offers protection for the girls, he added.
Meanwhile, Noor Ehsanuddin Mohd Harun Narrashid (BN-Kota Tinggi) also defended child marriage, claiming that the sensitivity for the underage marriage should be respected.
Questioning Malaysia's signing the United Nation Human Rights Council's resolution to end child marriage, he asked if the 1.6 billion Muslim worldwide are so stupid in handling the issue of underage marriage?
"Or, the questions was purposely raised to humiliate us?," he asked.
"The MPs should be sensitive, there must be a reason we do this," he hit out at the opponent to the child marriage without naming them.
In her winding up speech, Women, Family and Community Development Deputy Minister Azizah Mohd Dun said Malaysia is not bound by the UN's resolution to end child marriages.
She also claimed her ministry does not deal with child marriage as the matter is not stipulated in the Child Act, but under Law Reform (Marriage and Divorce) Act and Syariah Enactment.
"The resolution is not binding (to us)," she said.
The legal minimum age for marriage under civil law is 18, while Islamic laws places the legal marrying age for Muslim boys and girls at 18 and 16.
Meanwhile, Women, Family and Community Development minister Rohani Abdul Karim said in a parliamentary written reply that a total of 827 child marriages took place in 2015 according to the Syariah Judiciary Department Malaysia.
Meanwhile, the Sarawak Native Customs Council has recorded a total of 294 child marriages in 2015, she said.