Prime Minister Najib Abdul Razak has been facing an avalanche of allegations, which he claims are fabricated with the objective of toppling him from power.
His wife, Rosmah Mansor, has also often landed in the crosshairs of those said to be the detractors.
However, Rosmah believes this is a divine test that Najib is facing, and therefore urged her husband to remain patient.
Responding to a question regarding this at an event in Putrajaya today, she said: "My advice (to Najib) is to be very, very, patient as this is a test from Allah."
"What is important is Allah understands what is the truth.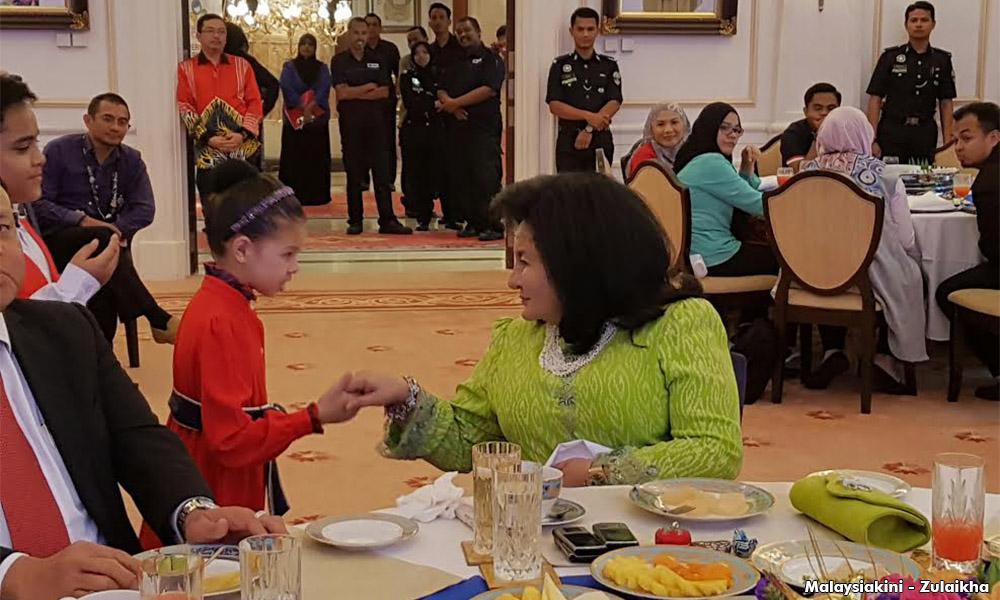 "Whatever it is, we have to pray and leave it to Allah," she added.
Rosmah spoke to journalists after the pre-launch of the Permata International Conference 2016 at Sri Perdana in Putrajaya today.
Najib is being plagued by controversies over multi-billion ringgit deposits in his personal bank accounts, which he said are a political donation.
The prime minister denied the money he received had anything to do with 1MDB and said any such suggestion is a fabrication by former prime minister Dr Mahathir Mohamad, who is bent on ousting him from office.
Earlier, Rosmah, who is also Permata patron, promoted the early childhood education organisation's international conference, which is set to take place on May 31.
She said the conference would focus on understanding the optimum development of children.
"I believe children who have high intellectual capacity are capable of mastering certain skills if they are given the platform to develop their respective talents.
"Children who are inculcated with quality education will show positive development," Rosmah added.