S'WAK POLLS DAP veteran Lim Kit Siang has apologised for the failure of Pakatan Harapan in ensuring straight fights against the BN in the May 7 Sarawak state election.
"I apologise to the people of Sarawak and Malaysia for Pakatan Harapan's failure to ensure a one-to-one contest with Barisan Nasional in the 11th Sarawak state election," Lim said in his speech at a ceramah in Kuching last night.
The Gelang Patah MP gave his assurance that DAP leaders, members and supporters would work "doubly hard" to compensate for the fiasco.
However, he told the audience, he was not involved in the seat negotiations and proposed not to revisit this "sorry chapter of Pakatan Harapan" until after polling day.
"I do not know how Pakaran Harapan is going to pick up the pieces as a result of the failure of the Pakatan Harapan electoral pact in the Sarawak state election, but let us leave it till after the polling day on May 7.
"Our one and only task now is to focus on the Barisan Nasional for the next 12 days in the Sarawak election campaign, and ensure that the voters of Sarawak make a historic choice on May 7 in the best and higher interests of Sarawak and Malaysia," Lim said.
PKR and DAP will face each other in six seats. The seats are Batu Kitang, Mulu, Murum, Simanggang, Ngemah and Mambong.
'Adenan will continue to lead'
Lim also admitted that there was no doubt that incumbent Chief Minister Adenan Satem would continue to lead the state after polling concludes.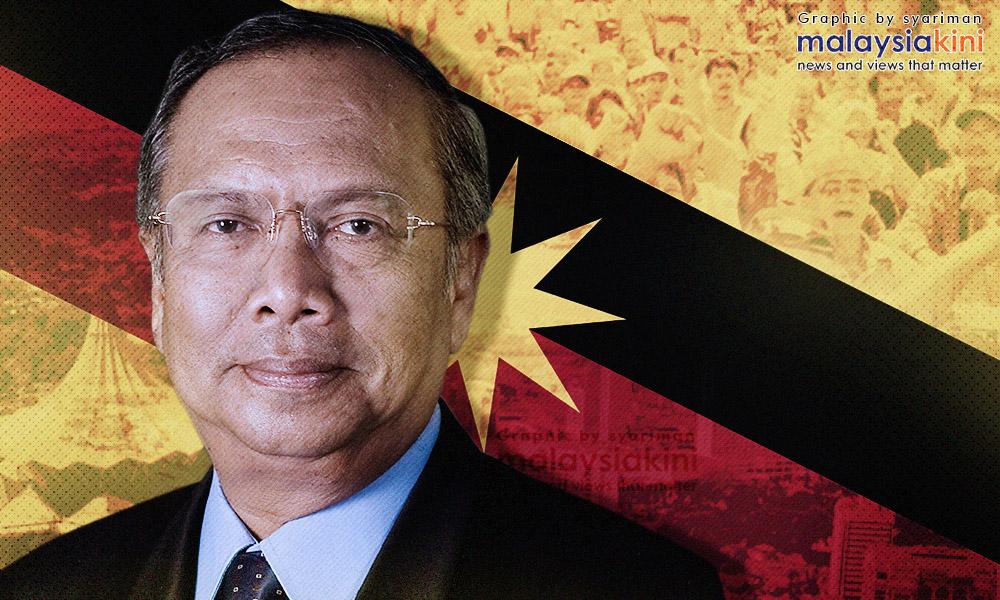 "Adenan getting his wish to be Sarawak chief minister for another five years after the 11th Sarawak state general election on May 7 is as sure as the sun rising in the East.
"Even if DAP wins all the 31 state sssembly seats that we are contesting (which nobody expects), Adenan's position as the Sarawak chief minister is totally secure and untouchable, as there are a total of 82 state assembly seats," he said.
And even if other non-Parti Pesaka Bumiputera Bersatu (PBB) parties lose, Adenan's re-appointment as chief minister "is totally secure and completely unshakeable", Lim said.
So what the voters of Sarawak need to do, he added, is to ensure that the disease of 'power tends to corrupt' does not afflict Adenan in the next five years.
Although denying Adenan a two-thirds majority was ideal, Lim admitted that it was a "tall order".
"Next to denying Adenan two-thirds majority in the Sarawak state assembly is to ensure a strong and effective opposition."
Unique and historic
The state election, Lim pointed out, was unique and historic as Sarawakians would be voting for two posts – their Sarawak chief minister and prime minister of Malaysia.
Prime Minister Najib Abdul Razak has said that the state election would be a "precursor" to the next general election and that a comfortable victory for BN would be crucial to boost the coalition's confidence.
"Najib is even more concerned than Adenan about the outcome of the May 7 election in Sarawak, for Adenan's objective of another five years as Sarawak chief minister has already been achieved, while Najib's endorsement as prime minister of Malaysia with a 'comfortable BN victory' is still not certain."
Najib, he claimed, wants a comfortable victory as a trophy to show the rest of Malaysia and the world that he has the confidence and mandate of the people of Sarawak to continue as prime minister.
"Voters of Sarawak, when they cast their vote on May 7, must think hard and deep on whether they want their vote to become an endorsement of Najib as Malaysian prime minister – especially as the question of Adenan as Sarawak chief minister for the next five years has already been resolved on nomination day," Lim said.