S'WAK POLLS The clashes between Pakatan Harapan allies DAP and PKR in Sarawak are an unfortunate situation that happened due to leadership failure in the opposition coalition, Amanah information chief Khalid Samad says.
The clashes between the two parties in six seats after nominations closed on Monday should have been avoided at all costs, Khalid told Malaysiakini.
"No one benefits, besides BN. Some, however, insist on learning the hard way. Learn the lesson well so that we do not commit the same mistake again," the Shah Alam MP stressed.
However, Khalid added that the current situation did not spell the end of Harapan, formed to replace the previous Pakatan Rakyat opposition pact comprising PKR, DAP and PAS.
"It only means there are issues to be worked out… It's unfortunate that we had to start in Sarawak, but then the hardest is over.
"If Harapan can survive this test, although there are seats we are contesting against each other, it means we can stay together through thick and thin," he said.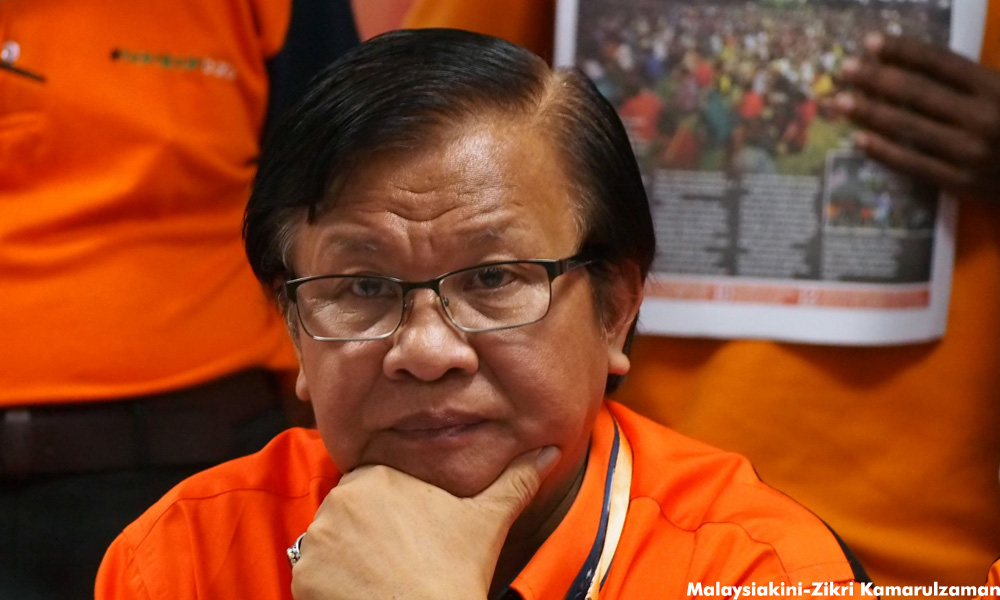 Amanah secretary-general Anuar Tahir ( photo ) concurred with Khalid and said that as the youngest member of Harapan, the party has proven its loyalty to the pact by resolving all overlapping seat claims.
"We (Amanah) have tried our best to avoid any clashes and we succeeded. We know that such a situation will be exploited by BN.
"We regret the clashes (between PKR and DAP) but we are not disappointed. We still have hope that these two parties will exercise their political wisdom and find an amicable solution," Anuar said when contacted.
At the same time, he said, Amanah would do its best to assist the two parties, even if it means engaging in a "damage control" exercise.
A sense of frustration?
Amanah deputy president Mujahid Yusof Rawa conceded that there could be a sense of frustration among Amanah and Pakatan Harapan supporters as a result of the situation.
"As far as Amanah is concerned, we are a new party and we had hoped for a smooth start (in Sarawak).
"The nature of coalition politics is as such that the action of certain parties will ultimately affect the whole coalition," Mujahid said.
The Parit Buntar MP also said that the strength of a coalition is judged by, among others, its ability to honour an agreement that has been reached.
In his press statement yesterday, Amanah president Mohamad Sabu expressed confidence that DAP and PKR leaders would do their best for the future of Harapan in Sarawak, as well as in Malaysia.
Amanah's electoral debut in Sarawak saw the party fielding its candidates in 13 Malay-Melanau majority seats, going up against PAS and BN.
PAS is contesting in 11 constituencies, double the number it contested for in the 2011 state election.
It will face Amanah in Samariang, Muara Tuang, Sadong Jaya, Sebuyau and Beting Maro.
PKR and DAP are facing multi-cornered fights against BN and others in urban Chinese-majority Batu Kitang, as well as in five rural Dayak-majority seats - Mulu, Murum, Simanggang, Ngemah and Mambong.
DAP had insisted that the five-cornered fight in Batu Kitang was triggered after PKR reneged on its promise to not field candidates in the five rural seats.
Earlier yesterday, DAP said it would not campaign in Batu Kitang if PKR would do the same in the five other seats.