S'WAK POLLS Deputy Prime Minister Ahmad Zahid Hamidi today announced RM250,000 in allocation for the Royal Malaysian Police's General Operations Force (PGA), Kuching camp, a day before its members are set to cast their votes in advance voting.
An allocation of RM100,000 is for a surau and chapel respectively for Muslim and Christian PGA members, while another RM50,000 is for the Police Families Association (Perkep).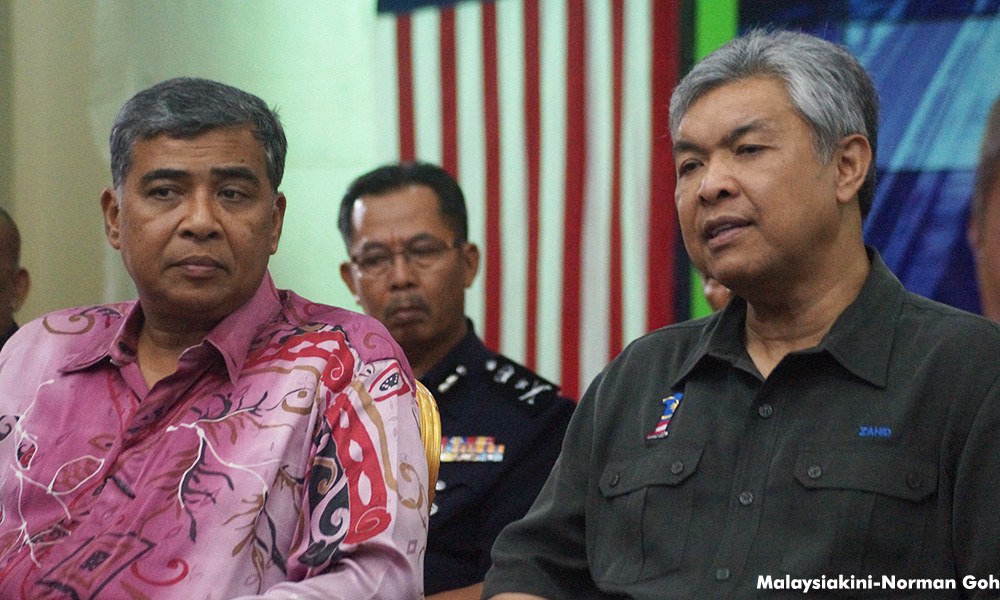 Zahid said he would also consider inspector-general of police Khalid Abu Bakar's request for an allowance hike for his men, but indicated he would like to first see how they will vote.
"The inspector-general of police whispers to me at every meeting, asking 'what about the allowances of men'.
"Ladies and gentleman, prove it to me. I have said and I delivered.
"Now let's see first, cross who (pangkah siapa)?" he said at a function at the camp of the PGA 11th battalion.
Zahid added that he was also planning to upgrade the PGA unit into a full-fledged department.
"When it becomes a department, there will be promotions. There will be the number one, number two and number three person.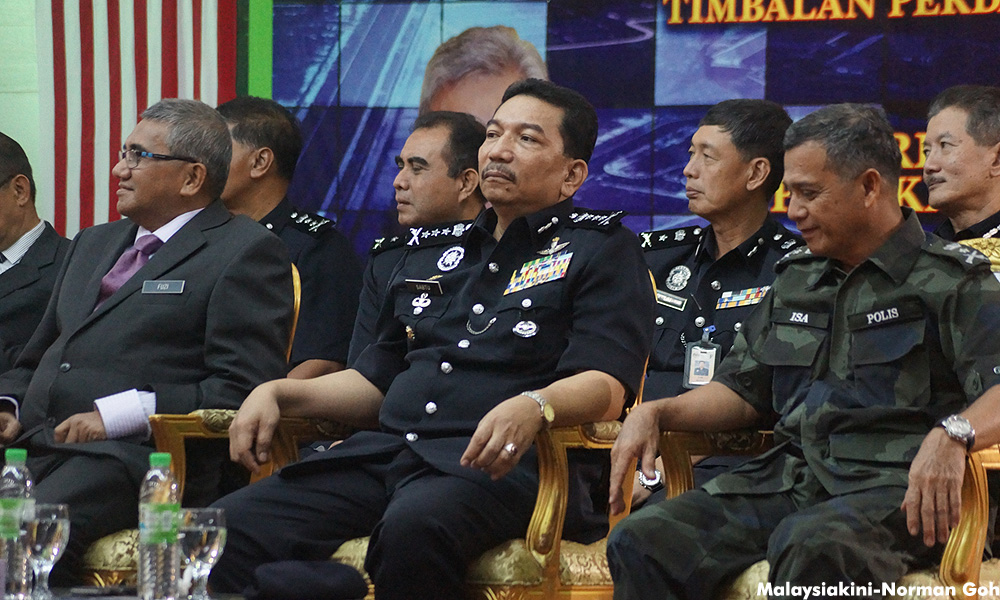 "I take care of my men in ensuring that they are promoted but before that, prove it to me first.
"If the evidence embarrasses me, then it is difficult for me to make the request to the prime minister," he said.
Also present were Khalid and SUPP president Dr Sim Kui Hian who is contesting for the Batu Kawah seat.
Noting that tomorrow was an "important day", Zahid urged PGA members present not to forget him and to "help" him.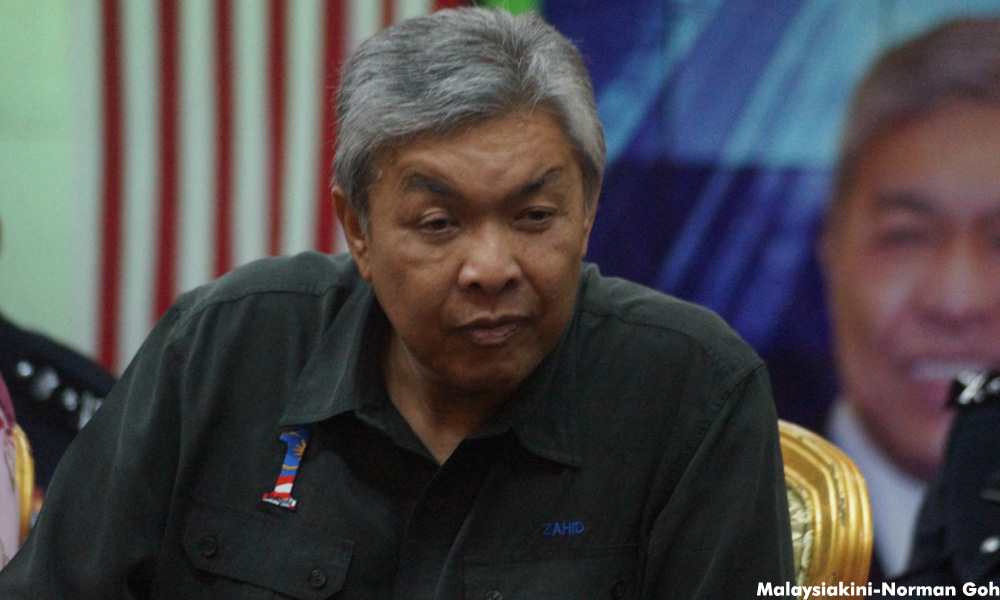 He stressed that he was not campaigning for the election but then knowingly beckons Sim forward.
"I am not campaigning here... what I am doing is for the welfare of my men.
"I am not campaigning, but I want Sim to come forward a little, raise your hand a little," he said to loud applause from the floor.
Zahid then told Sim if he won the election, he should take good care of the men in all units within the police force.
"If Sim does not have enough allocation to help my men, let me know and I will channel the allocation through the Batu Kawah state assembly seat.
"I ask for once that he is elected in order for him to prove his service is the best for all of us in this term.
"If he gives a good service, we continue (with him). If not, then this is your first and last," he said.
Zahid also stressed his track record, pointing out that he had in the past approved various allocations for the PGA including for helmets, vests and armoured vehicles.
The PGA unit is the light infantry arm of the Royal Malaysian Police which is tasked with patrolling remote areas of the country.