Parts of the missing helicopter in Sarawak were found near the Batang Lupar river, Prime Minister Najib Abdul Razak announced in Kuching today.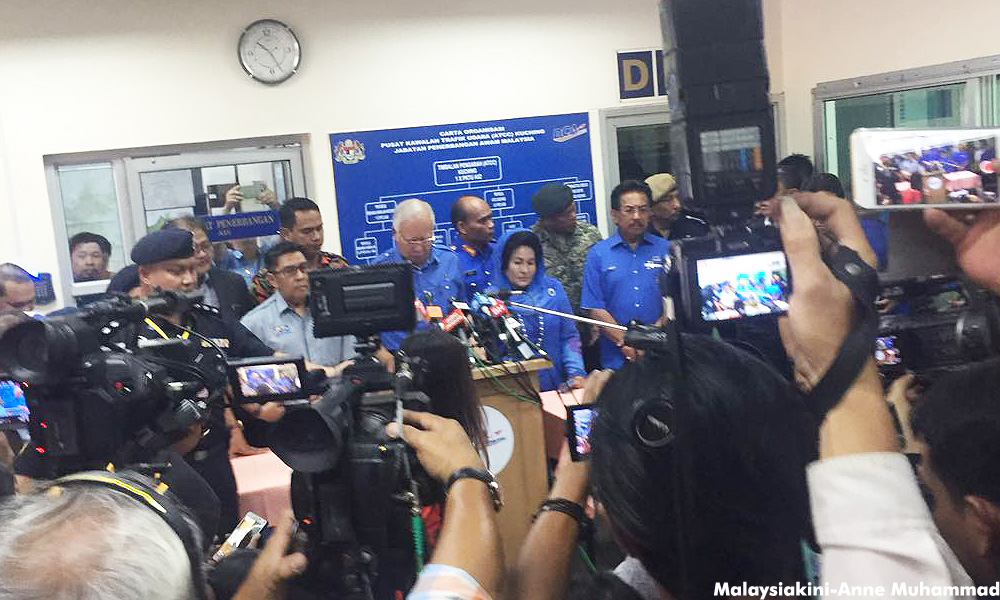 The parts included a floatation device, a chair, part of a door, part of a rotor and part of the body of the helicopter, he told a press conference.
The prime minister confirmed that the helicopter was carrying six people, among them Plantation Industries and Commodities Deputy Minister Noriah Kasnon, her husband Asmuni Abdullah and Kuala Kangsar MP Wan Muhammad Khairil Anuar Wan Ahmad.
Also on board were Plantation Industries and Commodities Ministry secretary-general Sundaran Annamalai, bodyguard Ahmad Sobri Harun and Filipino pilot Rudolf Rex Ragas.
The helicopter left Betong, about 250km from Kuching, at 4.12pm yesterday and should have arrived in Kuching at about 5pm.
"At the moment we cannot make any conclusions that we have lost them," Najib said when asked if there were any survivors.
He added all related agencies and assets have been mobilised to carry out the highest level search and rescue (SAR) mission in the area concerned.
Najib said he was informed the area where the debris was found was very vast, which made the SAR mission difficult.
"Nevertheless, all efforts will be made and assets deployed in the (SAR) mission," he said.
Describing the incident as an unexpected crash tragedy, he thanked the parties involved for mounting the SAR mission in the shortest possible time.
- Bernama