Some 72 hours after Dr Mahathir Mohamad announced that more than one million have inked the Citizens' Declaration, a scathing letter penned by his once heir apparent-turned-nemesis from prison was exposed.
In the eight-page handwritten letter to PKR leaders, Anwar Ibrahim denounced the former premier as cruel, borrowed the words of Shakespeare to liken him to a snake and described the Citizens' Declaration as a Mahathir document in principle, which was not in line with the reform agenda.
He also cautioned against the plot between Mahathir and former finance minister Daim Zainuddin to ensure that the old order remains intact.
Though not surprised by the allegations, a veteran newsman, however, questioned the timing.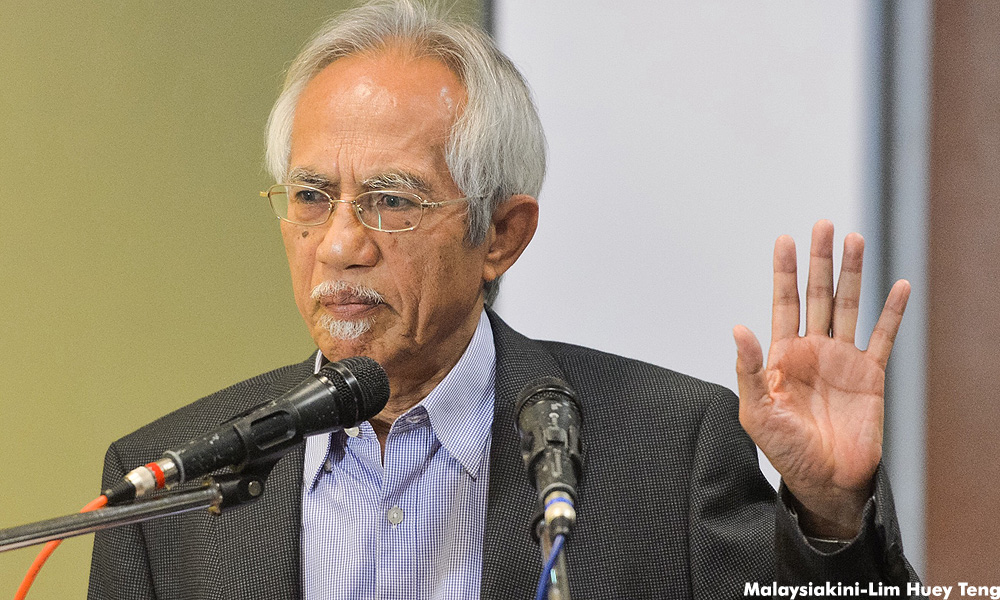 "The only question is why now?" asked A Kadir Jasin in a blog posting.
"Is it because the Mahathir-led Citizens Declaration received over 1.2 million signatories in just over two months?" added the former News Straits Times Group editor-in-chief.
He also wondered if Anwar was among the doubters, like many in Umno, as to whether Mahathir and his co-signatories would be able to garner the support of the people.
Kadir also pointed out that it would have been "unsettling" for Anwar to see his PKR marching in the company of Mahathir before thousands of people.
"He also knew that although Daim was not seen with the group, his behind-the-scene involvement was not to be dismissed.
"Let me put it as bluntly as I could. Mahathir, Anwar and Daim, for a good part of the 1980s and 90s, were the three musketeers of the Malaysian politics," he said.
Kadir conceded that Anwar's letter and his "afterthoughts" would have a temporary dampening effect on some PKR leaders.
"But they also know that they cannot wait for Anwar to come out of jail and miss the momentum created by the Citizens' Declaration.
"They have to seize the moment or risk being left behind," said the veteran journalist, who is closely aligned to Mahathir.