Former prime minister Dr Mahathir Mohamad said PAS' insistence on contesting in the Kuala Kangsar and Sungai Besar by-elections leaves the people with no choice but to back the Islamic party if they want to see BN under Prime Minister Najib Abdul Razak defeated.
However, he raised concerns that PAS' insistence for a one-on-one battle against BN may just be a ploy for the Islamic party to withdraw at the eleventh hour and allow a walkover victory for BN.
"PAS may be pretending to nominate a candidate and when the rakyat do not put up their candidate, PAS will then pull out so that BN can win uncontested," he said in a blog posting today.
Mahathir had emphasised on the importance of a one-on-one contest in the by-elections to ensure BN is defeated.
The former premier, who had been accused of colluding with the opposition, was careful to refer to Pakatan Harapan as the "rakyat".
"The rakyat should only put up a single candidate. Unfortunately, PAS president Abdul Hadi Awang wants to put a PAS candidate and BN will benefit if the rakyat put up another candidate.
"In order to avoid a split among the rakyat, if PAS puts up a candidate, the rakyat will need to give full support to PAS so that PAS can win big and BN will lose big," he said.
Mahathir said that even if PAS won, it would not be able to form the government and would remain a "slave" to BN which has superior numbers.
Pull out at the eleventh hour
However, Mahathir's reservation that PAS may pull out at the eleventh hour remained.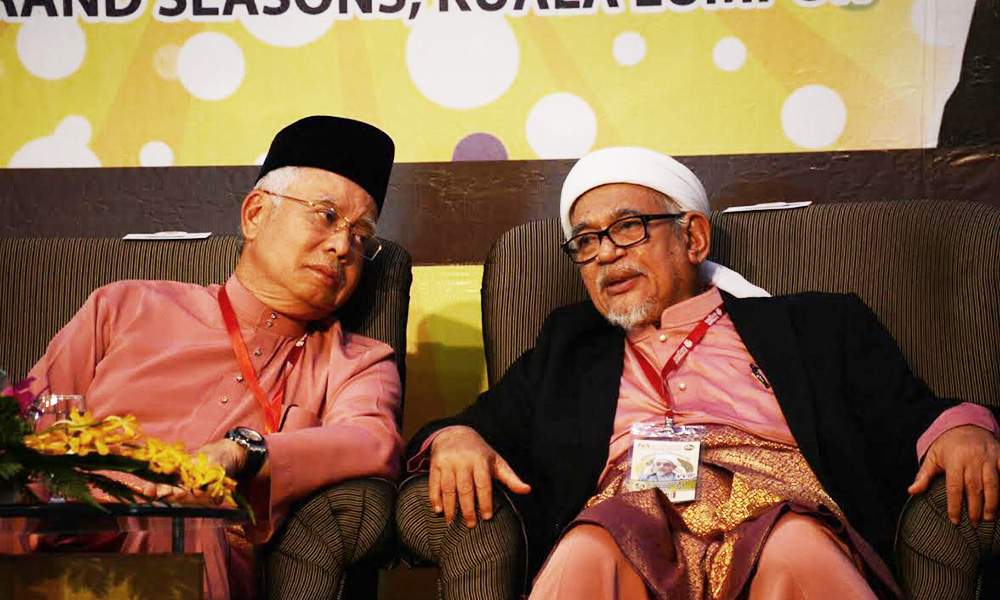 "We will not be surprised if PAS does this. (PAS president) Abdul Hadi Awang appears to have accepted 'cash is king' Najib even though the world perceives Najib as corrupt.
"That is Hadi's choice and his right. That was why PAS has split," he said.
Mahathir noted that Najib had tried to take credit for BN's thumping win in the Sarawak election even though he claimed it was due to the state's popular Chief Minister Adenan Satem.
A such, he said, BN's defeat in the by-elections was necessary to ensure that Najib cannot claim he has the people's backing.
Mahathir also emphasised that the bid to remove Najib is a people's movement and not merely an opposition's movement as the prime minister is trying to paint it.
"Only after Najib is no longer prime minister can democracy be restored and all the demands of parties be championed for.
"After democracy is restored, the rakyat can make any demands they want and on who will lead the country," he said.