PARLIAMENT Prime Minister Najib Abdul Razak said the 1MDB advisory board that he heads has no administrative function and only acts as an adviser to the state-owned firm.
"All decisions and transactions of 1MDB are made by the management and board of directors," he said.
Najib said this to Dr Ko Chung Sen (DAP-Kampar), in a parliamentary written reply in his capacity as finance minister.
Ko had asked about the role of the advisory board, chaired by Najib, and whether the prime minister and the other members of the board were involved in formulating 1MDB's financing strategy, purchases and sales of assets.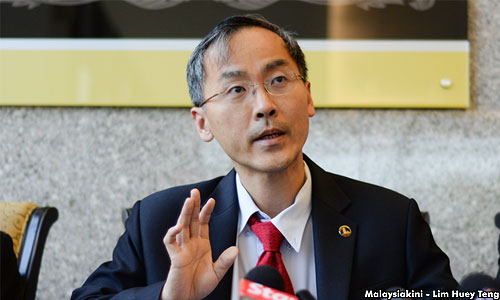 He also asked if the prime minister and the advisory board members had been fully briefed on 1MDB's management of billions of dollars.
In a separate written reply, Ko asked if Najib read 1MDB documents which required his approval and whether he understood the contents before signing them.
He also questioned if Najib was misled by 1MDB's chief executive officer and other officers.
However, Najib in the written reply did not specifically address the questions.
He merely referred to the Public Accounts Committee (PAC) report on 1MDB which he said did not show any wrongdoing on his part.
"There is no proof in the PAC report that shows wrongdoing by the prime minister in the administration of 1MDB," he said.