The police have arrested an individual over his Twitter post which allegedly degraded Johor crown prince Tunku Ismail Sultan Ibrahim.
Masyhur Abdullah, 29, who is known by his online handle 'Keluang Man', was arrested in Kuala Lumpur this morning.
Contacted by Malaysiakini, Johor police chief Wan Ahmad Najmuddin confirmed the arrest and said the case would be investigated under Section 233 of the Communications and Multimedia Act (CMA).
"He was arrested in Kuala Lumpur, so he has to be brought back to Johor Baru and we have to apply for remand for further investigation," he said.
The offending post was made in response to a photo of the crown prince shown about to indulge in a meal. On the plate was an 'elephant' with the words CEO on it.
This was said to be in reference to Pahang football team's former CEO Fahrizal Hasan over a match with the Johor team earlier.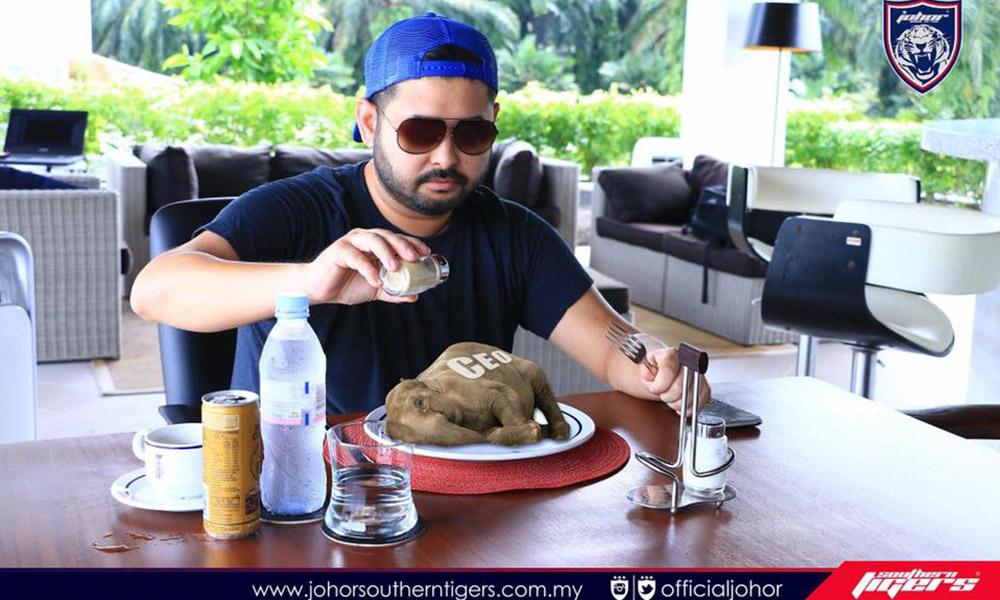 The Pahang team is known as 'Tok Gajah' or elephant.
Tunku Ismail later clarified that the image was nothing personal.
Meanwhile, a family friend, who declined to be named, told Malaysiakini that she was supposed to meet Masyhur in Cheras this morning, but when she arrived around 10.40am, the police were there.
Later, she discovered that he had been taken to the Batu Sembilan police station and went to check on him, where she was allowed to buy him food and drinks before he was taken to Johor around 1pm.
Section 233 of the CMA deals with the "improper use of network facilities or network services".
Upon conviction, a person can be fined up to RM50,000 or imprisoned up to one year or both, as well as being liable to a further fine of RM1,000 for every day the offence is continued after conviction.