As Solid Waste Corporation (SWCorp) enforcers go around the country to ensure that waste is being separated prior being disposed, Urban Wellbeing, Housing and Local Government Minister Abdul Rahman Dahlan said compounds will only be levied as a last resort.
Today is the first day of the enforcement of the Solid Waste and Public Cleansing Management Act 2007, also known as Act 672, which came into effect in September last year.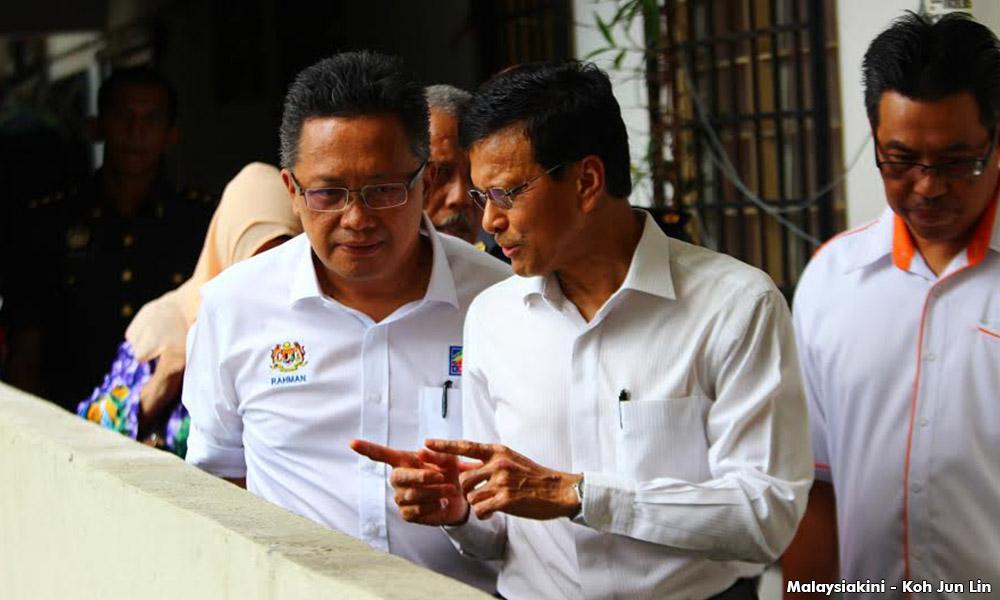 It requires solid wastes to be separated between residual waste and several categories of recyclables, prior to being disposed into separate bins.
First offenders can be slapped with a RM50 compound for those living in landed properties, and RM100 for strata properties, and is higher for subsequent offences.
"Nevertheless," Abdul Rahman said, "It is not that we want to compound people to punish them. Our focus is more on education, advocacy, and to change the hearts and minds and habits of city dwellers.
"We will use this provision only if we have to. However, I wish to remind residents of areas where Act 672 applies, that the government has the power to compound them," he told reporters in Kuala Lumpur today.
He was speaking to reporters at PPR Kampung Limau, Pantai Dalam, today, after attending a programme with former Lembah Pantai MP Raja Nong Chik Zainal Abidin and SWCorp officials to promote the waste separation programme.
The law applies in Kuala Lumpur, Putrajaya, Johor, Melaka, Negri Sembilan, Pahang, Kedah and Perlis.
Residential areas
Abdul Rahman told reporters that 245 SWCorp officers are inspecting 79 residential areas in these states and federal territories today, involving 10,724 homes and premises.
He said the government currently spends almost RM2 billion a year on solid waste disposal and public cleansing works, which could have been spent on building public amenities such as schools and hospitals.
It would be better if some of the waste did not end up in waste disposal sites but was reclaimed instead, he said.
"My problem with is that most of the garbage will end up in landfills. If we don't reuse waste where we can, that's where it ends up.
"Now we have problems looking for waste disposal sites, because every time we find a place, there will be protests from residents saying that this is not the right place and so on.
"So what we need to do now is to reduce the amount of waste sent to disposal sites, so that they have a longer lifespan," he said.
Recycling rate
The government is aiming for a recycling rate of 22 percent by the year 2020, compared to the current 17.3 percent in Malaysia, and up to 67 percent in developed countries, he said.
He added that he hopes Selangor and Penang would adopt the Act 672 as well, or at least an equivalent state enactment.
"I hope the state governments of Penang and Selangor understand that this is more than just cleaning up the state. It is also about disease, it is also about tourism, it is also about being civilised.
"I don't want to force them, since they are the state government. But if they don't want to use Act 672, at least set up their own mechanisms to ensure that their waste disposal is the best and in accordance to international standards," he said.