KUALA KANGSAR POLLS Faced with the offensive by former BN chief and ex-premier Dr Mahathir Mohamad at the twin by-elections, Gerakan is dishing out rice and lucky draw hampers to woo voters.
At their Parents Day event this morning in Taman Mercu Indah, Kuala Kangsar, at least 200 elderly participants received a 5kg pack of rice each from the Gerakan organisers.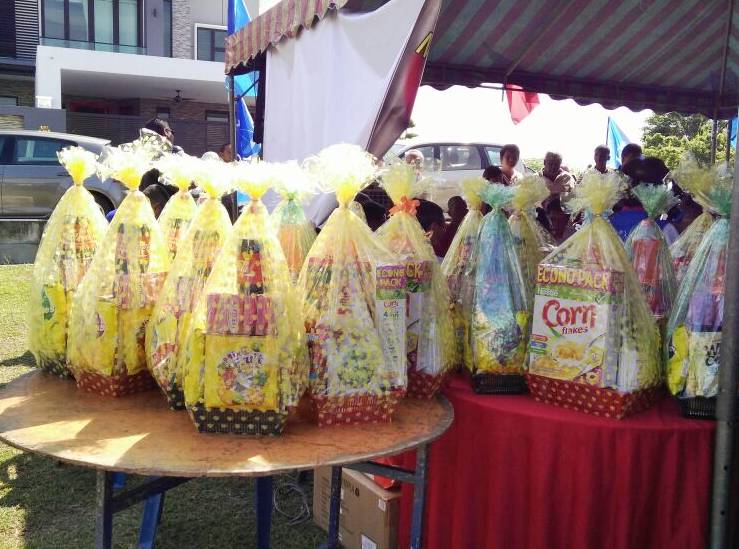 The event, which was attended by Gerakan president Mah Siew Keong earlier, also gave out at least 15 hampers as lucky draw prizes.
The participants had earlier registered their names and were today handed a piece of paper with a rice symbol, to exchange with the rice packs.
"This 5kg pack of rice costs about RM12," said a woman carrying the rice packs.
When an elderly woman was asked if she would vote for BN, she said, "I don't know, I have to think about it."
The handouts were given after Mah and other leaders graced the event along with Wan Emir Astar Wan Mohammad Khair-il Anuar, the eldest son of the late MP, whose seat is being contested by his widow Mastura Mohd Yazid.
Mastura was unable to appear in public to campaign because she is observing iddah (mourning), which forbids her from leaving home for several months.
Mah: Dr M no impact
Also present at the event were BN Bukit Chandan state assemblyperson Maslin Sham Razman, Sarawak minister Sim Kui Hian and Gerakan advisor Chang Ko Youn.
Officiating the event, Mah downplayed the presence of Dr Mahathir Mohamad at the campaign trail to speak against BN, using issues surrounding 1MDB and the RM4.2 billion in Prime Minister Najib Abdul Razak's accounts.
"I think the local voters will make their decisions based on what they think is best for both constituencies," he said, claiming those who attended Mahathir's events in the twin by-elections were not locals but outsiders.
"I think the voters will take many things into consideration (apart from these)," he said.
The Kuala Kangsar and Sungai Besar parliamentary by-elections on June 18 were called following the death of Noriah Kasnon and Wan Mohammad Khair-il Anuar in a helicopter crash in Sebuyau, Sarawak on May 5.
Kuala Kangsar will see a four-cornered fight between BN, PAS, Amanah and an Independent.