Putrajaya has denied Sarawak Report's latest allegation that the cost of the East Coast Rail Line (ECRL) project would be increased from RM30 billion to RM60 billion in order to settle 1MDB's debts.
Works Minister Fadillah Yusof denied that the project cost was discussed by the cabinet.
"I don't give a damn [about] Sarawak Report. It was never discussed in cabinet," he told Malay Mail Online.
Sarawak Report also published documents, which it claimed to have procured from a whistleblower.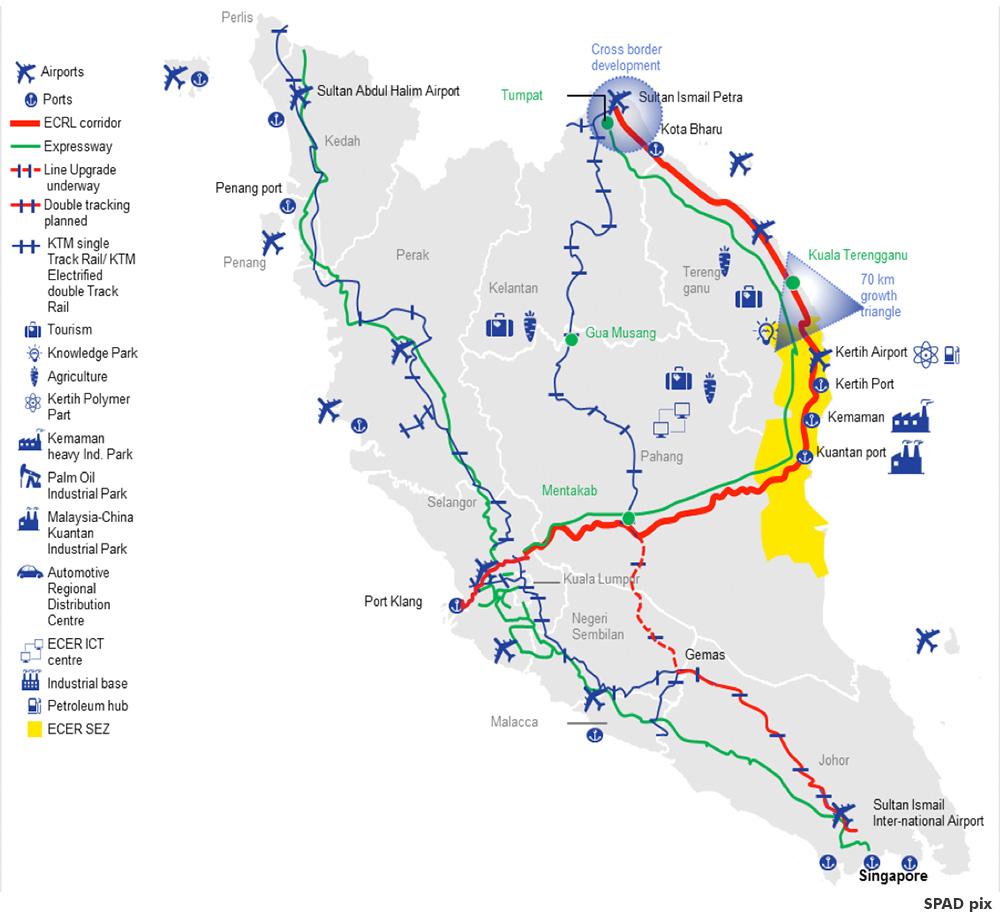 The website alleged that the ECRL project would be awarded to a China Communications Construction Company but with "a differential" of RM30 billion on top of the initial estimate.
Apart from this, the website alleged that the deal also involved paying off the debts incurred by companies related to businessman Jho Low.
The ERCL would link Kuala Lumpur to Mentakab and Kuantan (Pahang), Kuala Terengganu (Terengganu), Kota Baru and Tumpat (Kelantan).
It was reported on April 29, 2014 that several companies had expressed interest in the proposed RM30 billion ECRL project that would be constructed under the 11th Malaysia Plan.
The report named YTL Corp Bhd, MMC Corp Bhd, Gamuda Bhd, Malaysian Resources Corp Bhd, UEM Group Bhd and WCT Holdings Bhd, as the companies that might take part in the bid.
The government has often accused London-based Sarawak Report editor Claire Rewcastle-Brown of being part of a campaign to topple Prime Minister Najib Abdul Razak.
When contacted via text message, Fadillah, however, denied that his ministry is dealing with the project.
"The project is not even listed in our ministry. You may check with Transport Ministry or Land Public Transport Commission (SPAD)," he said.
He was asked if the cost of ECRL was still fixed at RM30 billion as reported in 2014.

When met today Transport Minister Liow Tiong Lai said that he cannot comment on the matter as he did not have the details of the project with him.

"Tidak ada, I don't have the details with me, maaf," he said.

Malaysiakini has texted SPAD chairman Syed Hamid Albar for comment.