One down… two to go as badminton carries Malaysia's first gold medal hope in the tail end of the Rio Olympic Games which closes on Sunday.
Mixed pair Chan Peng Soon-Goh Liu Ying lost the gold medal chase when they were "overrun" by Indonesia's Tontowi Ahmad-Liliyana Natsir in the final yesterday.
The victory was Indonesia's first gold medal in the Games in Rio de Janeiro and Malaysia is pinning its hopes on badminton when men's doubles pair Goh V Shem-Tan Wee Kiong take on China's Fu Haifeng-Zhang Nan in Friday's final.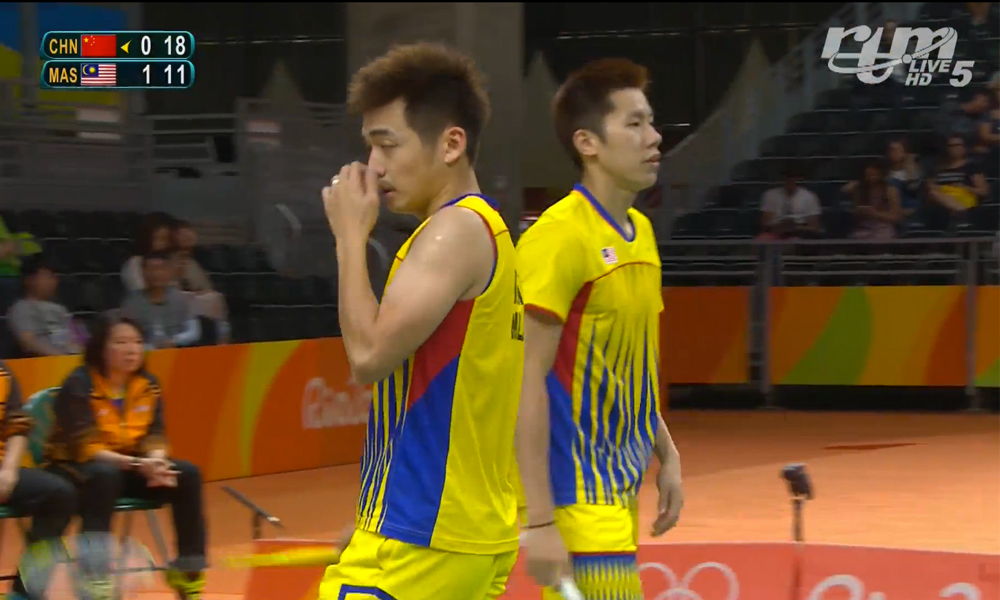 V Shem-Wee Kiong are riding high for the gold as they made a comeback to beat world number four Chinese pair 21-16, 15-21, 21-18 in the group matches.
The record between them favours the Malaysians with a 2-1 head-to-head count.
"We have come this far and we will not back down as we are more focused for the gold medal. Coming through the rounds have made us stronger for the final showdown," said V Shem.
As the mixed pair walked away with a silver for Malaysia's second silver and a bronze by cyclist Azizulhasni, the nation once again will wait for V Shem-Wee Kiong to deliver the elusive gold.
Superstar Chong Wei two steps away
Even as V Shem-Wee Kiong step into the finals, Malaysia's superstar Lee Chong Wei is two steps way from the gold in his Olympic swansong.
The world number one will take on his arch nemesis Lin Dan in the men's singles semi-finals tomorrow and probably will face another Great Wall of China player in Chen Long in the final.
Lin Dan has frustrated Chong Wei twice in the final, in 2008 in Bejing and 2012 in London.
However, Chong Wei and Lin Dan share the same dream - to bid Olympics farewell in Rio and want it as a memorable one to cap their illustrious careers.
Chong Wei, 33, is bent on taking the first ever Olympic title while a year younger, Lin Dan wants a gold medal hattrick in the fourth Olympic appearance for both.
"Both of us want to go for the kill in our last Olympics and I am not ready for anyone to pluck my dreams away," said Lin Dan.
However, both badminton ageing legends could be in for a big suprise with spoiler, Chen Long, 27, another Lin Dan in the making.
Chen Long will square off in the other semifinals tie with 22-year-old Viktor Axelsen of Denmark.
- Bernama