Former 1MDB chief executive officer Shahrol Halmi will likely be made the scapegoat in the multi-billion ringgit 1MDB scandal if police restrict their investigations as ordered by the cabinet, Petaling Jaya Utara MP Tony Pua says.
Pua said this in reference to the statement by inspector-general of police Khalid Abu Bakar yesterday that police investigations are restricted to the five Public Accounts Committee recommendations, as ordered by the cabinet.
Pua, who is a Public Accounts Committee member, said the PAC recommendations were to do with corporate reorganisation.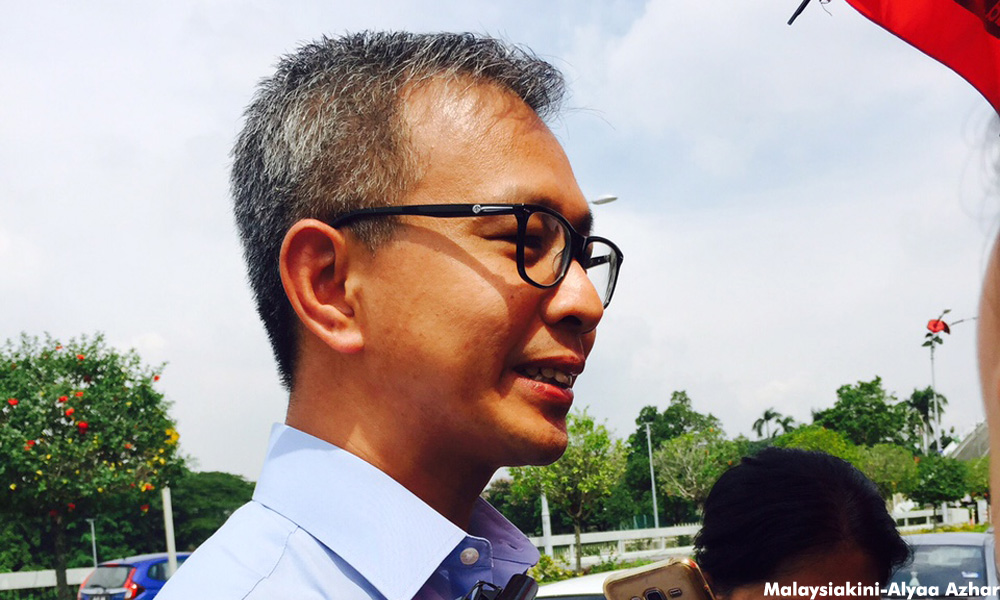 "The only request by the PAC in its report, which was not part of the five recommendations, was for 1MDB's former director and chief executive officer Shahrol Azral Ibrahim Halmi and others who were involved to be investigated by the authorities.

"This leads Malaysians to believe that the ring-fence imposed by the cabinet, and willingly accepted by the IGP, is nothing more than a strategy to place the entire blame for the multi-billion dollar scam on the shoulders of Shahrol.

"It clearly appears that Shahrol will be made a scapegoat to ease the pressure on Prime Minister Najib Abdul Razak, who has failed to take any concrete action at all against any party for the losses suffered in what the UK (newspaper) Guardian named as the 'world's largest financial scandal'," Pua (photo) said in a statement.
Shahrol was founding CEO of 1MDB, and had served in the same capacity in the firm's predecessor, Terengganu Investment Authority.
The PAC report notes that he had turned his back on board decisions in both entities.
However, Pua said this only indicated abetment to the crime.
"In 1MDB's case, if only Shahrol were to be charged and found guilty, a similar question could be asked – what motive is there for Shahrol to carry out the multi-billion dollar global embezzlement exercise?" he asked.
'Shahrol did not receive any of the funds'
This is especially since Shahrol, who was referred to as 1MDB Officer 2 by the US Department of Justice, did not receive any of the funds allegedly stolen from 1MDB.
Instead, the DOJ named businessman Low Taek Jho, Hollywood producer and Prime Minister Najib's stepson Riza Aziz and Abu Dhabi-based government officials Khadem al-Qubaisi and Mohammed Ahmed al-Badawy al-Husseiny as beneficiaries.
The suit also said a high-ranking Malaysian official, related to Riza, received US$731 million from the embezzelled proceeds.
Pua said this situation was reminiscent of the Altantuya Shaariibuu murder, where two police commandos were found guilty of killing the Mongolian woman despite no motive having been established.
The convicts are police commandos Azilah Hadri and Sirul Azhar Umar, who were assigned as bodyguards to Najib, who, at the time of Altantuya's murder, was deputy prime minister.
"It will be the greatest travesty of justice, similar to the Altantuya murder, where the real conspirators and crooks who had benefited immensely from the crimes are let off scot free," Pua added.