National badminton ace Lee Chong Wei has dismissed reports that he is worth RM300 million.
"If I had that RM300 million, I think I would have stopped playing badminton already.
"I think (there would be) no need to work (any longer) and I would just stay at home," he told reporters at the XOX #WiraMalaysia celebration in Petaling Jaya.
Lee, who won a silver medal in the Rio Olympics, said he does not think Malaysian athletes can earn such an amount.
"Malaysian sports is different compared to football in other countries, and also golf and tennis," he added.
Commenting on the issue going viral on social media, Lee said it is normal for Facebook and Twitter users to do so.
"I cannot stop other people from talking," he added.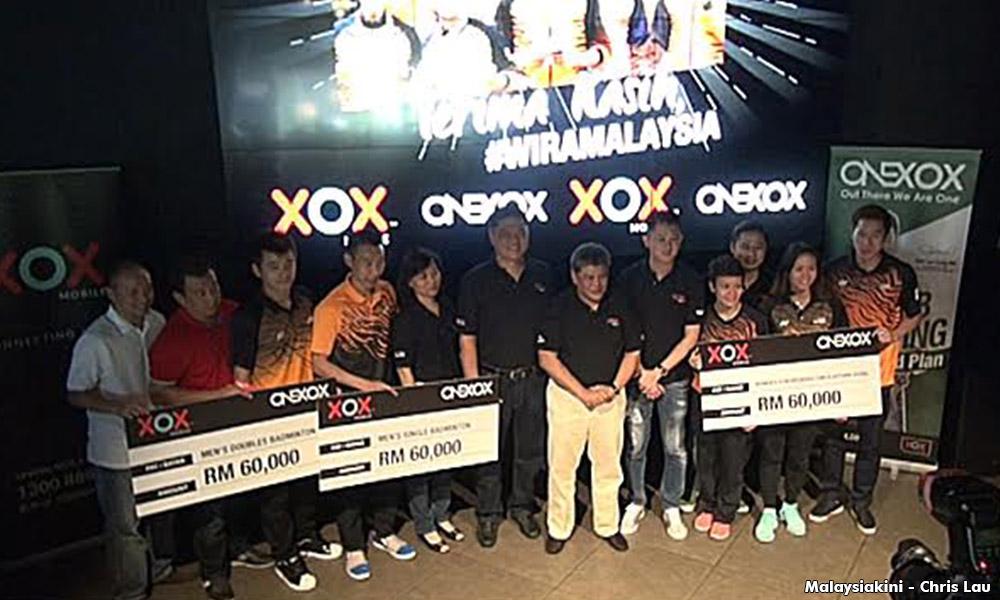 Also present at the event were the other four silver medalists Tan Wee Kiong, Goh V Shem, Pandelela Rinong and Cheong Jun Hoong.
They were presented with a cash reward totalling RM265,000 by XOX Mobile for their achievements.
Yesterday, Sinar Harian quoted the portal thecelebritiesnetworth.com claiming that Lee was worth RM300 million based on his winnings, business ventures, properties, luxury cars and being a brand ambassador for numerous products.
The daily also said that Lee owned many luxury vehicles such as a Skyline R35 GTR, BMW X6 Coupe, Ferrari F430, Lamborghini, Audi R8 and Bentley Continental GT1.
Apart from this, Sinar Harian also said that Lee had a fondness for luxury watches, which are kept in "three big boxes".
The report also stated that Lee owned a housing development firm in Kuala Lumpur - Chong Wei Binajaya - and serves as its executive director.
The shuttler also owned a sports complex in Kuala Lumpur.