Umno leaders should stop being hypocritical when criticising others, says Parti Pribumi Bersatu Malaysia (Bersatu) pro tem committee member Syed Saddiq Syed Abdul Rahman.
"This statement is not to support anyone, but to ask several Umno members, and whoever who feels slighted, to stop being hypocritical.
"When (former prime minister) Dr Mahathir Mohamad made his statements about Bangsa Johor, many people criticised him as if they have been upholding the constitutional monarchy system in Malaysia all this while," Syed Saddiq said in a statement last night.
However, in a series of questions aimed at Umno, he pointed out that Umno has not even upheld the constitutional monarchy system all this while.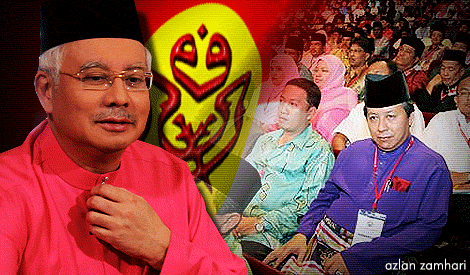 Where was Umno when the National Security Council Act was gazetted without approval from the rulers, he asked.
Why did Umno-BN not do anything when the rulers asked for the Act to be refined and reviewed on Feb 17, Syed Saddiq further questioned.
He also asked why Umno kept silent when Tourism and Culture Minister Nazri Aziz warned the crown prince of Johor that he would be "whacked" if he meddled in politics.
Was that statement from Nazri not rude towards the rulers, Syed Saddiq wondered.
"And where was Umno when the Conference of Rulers asked, on Oct 6, 2015, for the 1MDB issue to be resolved quickly?
"Where was Umno when the Langkawi MP released a baseless statement that the Malaysian Official 1 was the Yang di-Pertuan Agong?" Syed Saddiq questioned.
And where were the 'Bangsa Johor' members?
There are Umno members who call themselves 'Bangsa Johor', he said, but where were these people when former deputy prime minister Muhyiddin Yassin was sacked from the party for speaking up again corruption, he asked.
"When all these things happened, where were the 'champions of the rulers'? Where was Umno?"
Syed Saddiq conceded that Mahathir had done many mistakes as he is not a perfect leader.
However, he said, at least Mahathir has apologised for his past mistakes.
"What about Umno? It is not wrong to want to criticise. But make sure your own backyard is clean first before wanting to clean somebody else's backyard," he said.
Mahathir said last week that Johor nationalism was unhealthy for the country, warning that it could lead to the collapse of the federation.
Johor's Sultan Ibrahim Iskandar responded, asking Mahathir to keep silent and not make wild remarks about the 'Bangsa Johor' concept.
"It is a figment of Dr Mahathir's imagination. He is stirring the hornet's nest and my advice to him is to keep his mouth shut.
"He is going around dividing the people, including the Malays, while I am uniting Malaysians of all races, including the Malays," Sultan Ibrahim had said.
Mahathir has also apologised to Malaysians, through a blog posting last week, for making constitutional amendments that curtailed the Agong's authority to veto legislation.