The Registrar of Societies (ROS) has approved Parti Pribumi Bersatu Malaysia.
Deputy Prime Minister Zahid Hamidi said the new party will be known as "PPBM".
"PPBM has received approval in principle but must explain roles of chairperson and president to get official approval," the New Straits Times Online quoted Zahid as saying.
The party's pro-tem president Muhyiddin Yassin submitted the its application for registration with the ROS on Aug 9.
Meanwhile, The Star Online quoted Zahid as saying that the party was approved yesterday.
On Bersatu to be known as "PPBM", Zahid said this is because there are six other political parties and organisations with the word "Bersatu" in their names.
The Malay Mail Online quoted Zahid as saying that "Bersatu" will not be the party's acronym as the name was not contained in the application.
"… They have registered the acronym as PPBM. That's their application and that's what was approved by ROS. Not Parti Bersatu, but PPBM.
"That was their application and they can't use any other name because that was their own submission. It wasn't an ROS order, but that's what they applied (for)," Zahid said at a press conference in Putrajaya this morning.
ROS director-general Mohammad Razin Abdullah explained that the party had initially requested for "Bersatu" as the party's acronym, but agreed to the change after negotiation with the agency.
Razin said PPBM may be deregistered if it continues to refer to itself as "Bersatu" as this would contravene the party's constitution and was actionable under the Societies Act 1966.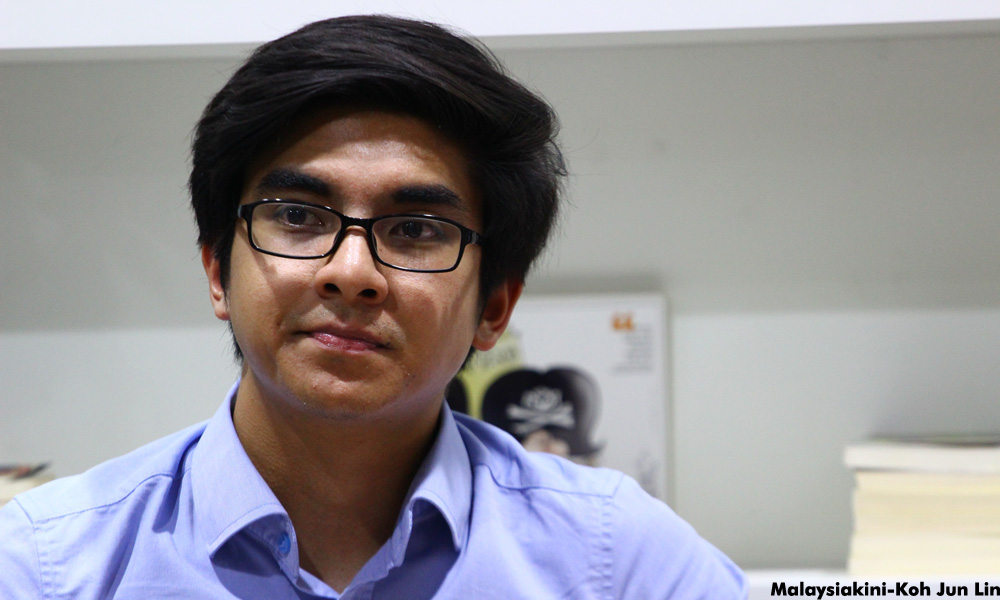 Meanwhile, one of the party's founding members, Syed Saddiq Abdul Rahman (photo), said he was "happy" and looked forward to start the party registration and campaigning process.
"(I'm) thankful for the deputy prime minister's approval and for not withholding the application.
"At the same time, (I) humbly request to all Malaysians to support the formation of Bersatu, including support from the opposition coalition," he said.
Asked whether there were plans to join Pakatan Harapan, Syed Saddiq said that this is up for discussion.
"There have been prior meetings and discussions with all opposition parties, including PAS," he pointed out.
Muhyiddin announced last month that the party was open to all bumiputera, including Malays, the Orang Asli as well as Sabah and Sarawak natives.
Other races can also join the new political party but as associate members, with no right to vote and they would also not be able to contest for posts.
They can, however, be appointed to posts.
Apart from Muhyiddin and Syed Saddiq, the other six founding members of Bersatu are former prime minister Dr Mahathir Mohamad, former Kedah menteri besar Mukhriz Mahathir, former Umno member Anina Saadudin, Umno rebel group Gabungan Ketua Cawangan Malaysia (GKCM) chairperson Kamarul Azman Habibur Rahman and former Bendang Baru Umno Youth chief Akhramsyah Sanusi.