Deputy Prime Minister Zahid Hamidi has an unlikely defender when it comes to his English speaking skills - in the form of a Parti Pribumi Bersatu Malaysia (Bersatu) pro-tem committee member.
In a Facebook post today, Syed Saddiq Abdul Rahman expressed his disappointment with those who ridiculed Zahid's efforts in delivering his speech in English at the United Nations General Assembly last week.
Stating that he has no problems with Zahid's attempt at speaking in English, Syed Saddiq is instead more disappointed with the contents of the speech.
"I am more disappointed with his failure to voice out for the country, race and religion," he said.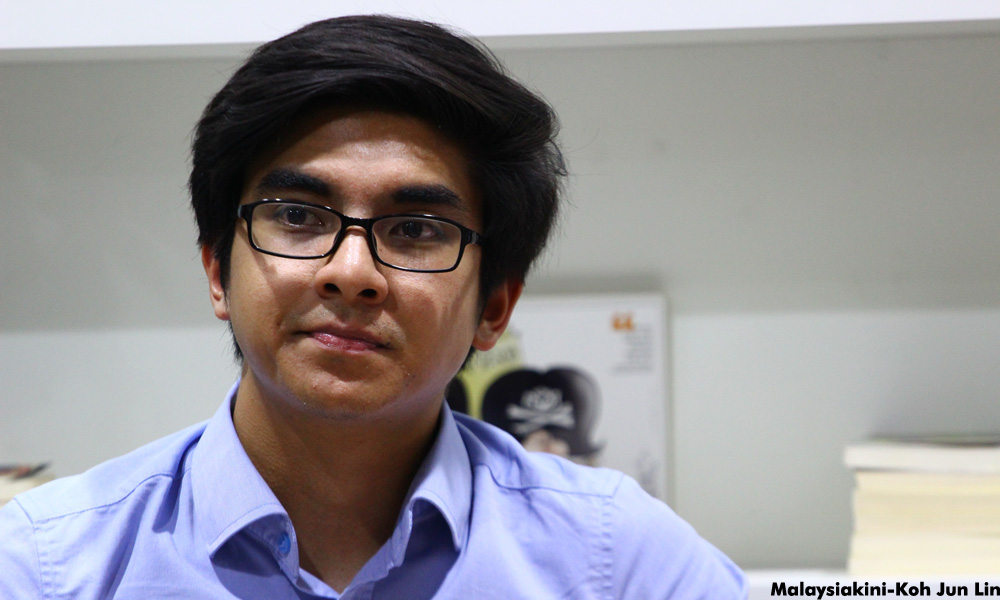 However, Syed Saddiq pointed out that Zahid had a choice to speak Bahasa Malaysia, but he chose to take the more difficult route.
"Yes there were some mispronunciations, but I believe his message was understood by the public," he said.
Syed Saddiq blamed the situation on schools that create a "toxic environment" for people to learn English.
"(This is because) we are quick to ridicule them when they try to do so. When they speak English, there are those who say they are 'traitors to the race' or trying to be white.
"Sadly, when there are those who try, we condemn them for not being fluent and say 'broken English' and the likes."
This rule, Syed Saddiq added in a separate statement to Malaysiakini, works both ways.
"A person who struggles to speak in English should be respected and assisted, while a person who struggles to speak in Bahasa Malaysia should also be respected and assisted.
"In the end it's about the content, not the enunciation or pronunciation," he said.
The issue of ridiculing Zahid' speech, he believes, was a symptom of a more toxic problem in Malaysia.
"We are quick to ridicule the efforts of some Malaysians who want to try the 'new world'."
Admitting that he himself was once not fluent in English, Syed Saddiq, nevertheless, has a few suggestions for Zahid.
"Don't be ashamed to speak in English, despite the criticisms, and prove the critics wrong. Attend English classes and start immersing yourself with an English-speaking environment.
"While accustoming yourself to the language, use short English sentences, which are not filled with complex or hard to pronounce words. This will assist you in speaking smoothly."
Zahid led the Malaysian delegation to the 71st session of the UN General Assembly in New York.
Bernama reported that his speech, delivered last Saturday, was crafted around the themes of terrorism; Palestine; refugees, migrants and modern slavery; climate change; 11th Malaysia Plan; National Blue Ocean Strategy; and volunteerism.
Following his speech, which was made available online, netizens criticised his English skills, hitting out mostly at Zahid's pronunciation of certain words.