All political fundings channelled to Prime Minister Najib Abdul Razak have been disbursed to Umno divisions accordingly, Umno information chief Annuar Musa says.
This includes money transferred directly to Najib, Annuar is quoted as saying in the New Straits Times today.
"As a party, we had all this while relied on fundings from sources established through the formation of party-linked businesses controlled by certain people," said Annuar.
"That was the case all this while and the party was running its election machinery from a war chest funded by these quarters."
Annuar said this when addressing the concerns of Umno's Malacca grassroots on his nationwide tour on the matter at Malacca Chief Minister Idris Haron's official residence yesterday.
'Mahathir causes Umno to go down on its knees'
He blamed former prime minister Dr Mahathir Mohamad's strong ties with certain quarters that he said caused Umno to go down on its knees.
"The problem is, when one leads the country for 22 years as he did, there are sure to be many of such businessmen and backers closely linked to him, who used to hold the funding for the party.
"That was how the party was run and that was the system Mahathir had created, and this is how he tries to remain in control," Annuar said, adding that the system had forced Najib to shift away and find new ways to stabilise Umno.
He added: "But usually, our bank accounts are safe and banks will not divulge what is usually private information.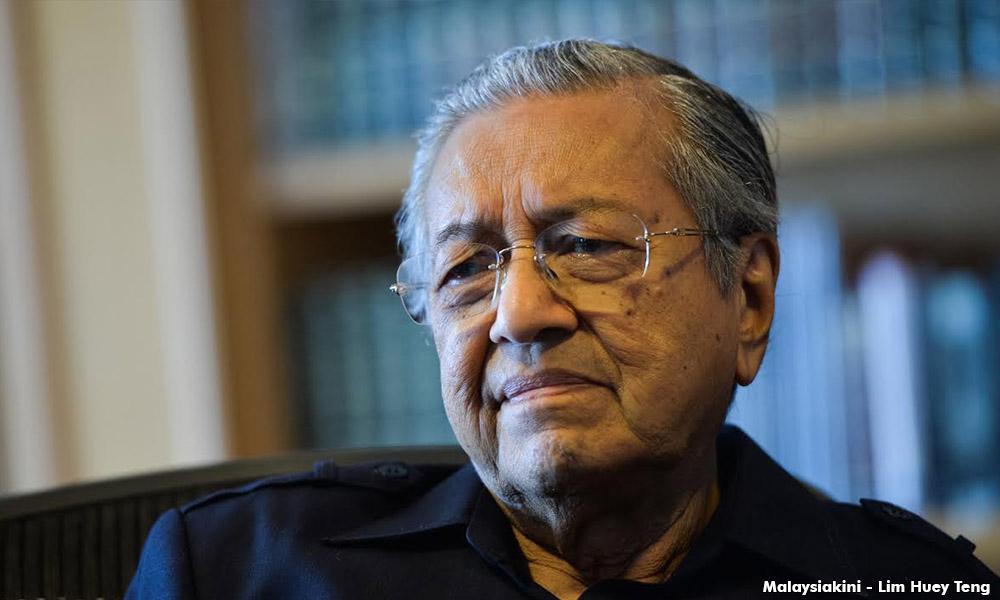 "Obviously, in this case, there were insiders who leaked information. But I have to stress that in the beginning it wasn't Dr Mahathir who was making all the noise about the RM2.6 billion, it was opposition MP Tony Pua in Parliament.
"At that time, when Dr Mahathir was asked about it, he just said he didn't know.
"It was only when his son Mukhriz was dropped (as Kedah menteri besar) that this really became an issue for Mahathir and now he is using the system that he created to bring down Umno."
Najib 'provided proof' to show his innocence
Annuar said he then spoke to Najib and asked for answers about the RM2.6 billion.
"I asked for answers on whether it was the people's money, whether it was from 1MDB. He said 'no'.
"So, if it was political funding then did the money go to the party? So, in one of our meetings, I counter-checked with division heads and they said they had received cheques signed by Najib," he added.
"It was during the period of the last elections, so the money was spent on the party's election campaign."
The proof provided by Najib had shown there was no wrongdoing committed, Annuar added.
He then urged Umno members to continue to support the party.
"This is Dr Mahathir's seventh mission to topple a top leader in the country. This we must understand," said Annuar.
He said Mahathir had undermined former prime minister Tunku Abdul Rahman Putra, rival Tengku Razaleigh Hamzah and stopped the rise of his three former deputies - Musa Hitam, Ghafar Baba and Anwar Ibrahim.
"He then manoeuvred the ouster of Abdullah Ahmad Badawi and now, trying to do this to Najib," said the Ketereh parliamentarian. "This is Dr Mahathir's mission."