Two companies from China today signed a memorandum of understanding (MOU)  with its Malaysian counterparts to carry out the second phase of the East Coast Rail Link (ECRL) and gas and petroleum pipeline infrastructure project to Pengerang, Johor. 
China Communications Construction Company Limited China (CCCC) signed an MOU with Malaysia Railway Link Sdn Bhd (MRL) for a rail link from Gombak to Port Klang, over a stretch of 88km, while China Petroleum Pipeline Engineering Co Ltd (CPP)  inked a deal with Suria Strategic Energy Resources Sdn Bhd (SSER) for a gas and petroleum pipeline from Sungai Udang, Malacca, to the Petronas's refinery and petrochemical integrated development project (Rapid) in Pengerang, Johor.
Both MRL and SSER are special purpose vehicles owned by the Finance Ministry.
Prime Minister Najib Abdul Razak, Transport Minister Liow Tiong Lai and Minister in the Prime Minister's Department Abdul Rahman Dahlan witnessed the signing of the MOUs.
Treasury secretary-general Irwan Siregar signed on behalf of both Malaysian companies.
Speaking to Malaysian journalists, Irwan (photo) said both projects were an extension of the first phase of the projects.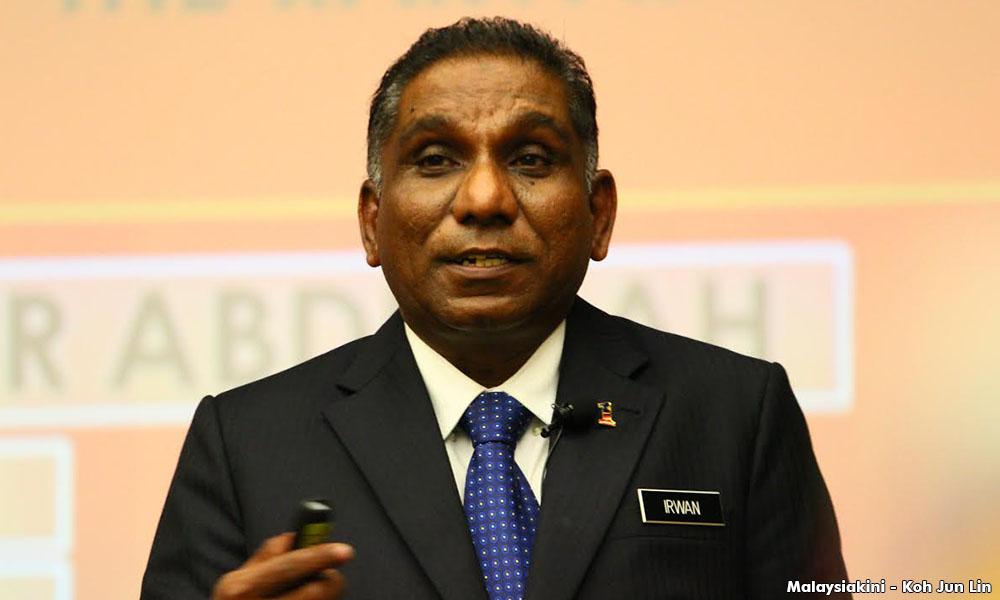 "Phase 2 will provide the vital connection to Port Klang. Ultimately, the ECRL underlines the importance of infrastructure to Malaysia and its people. 
"Once completed, the people in the east coast of Malaysia will be connected to the central region and west coast with important stops such as industrial hubs, airports and tourism zones located along the way," he said.
The construction of the 600km ECRL cost RM55 billion.
The stretch from Wakaf Baru in Kelantan, under the first phase, to the integrated transportation terminal (ITT) in Gombak cost RM46 billion while the second phase from ITT Gombak to Port Klang would cost RM9 billion. 
Upon completion of the ECRL in June 2024, the project will link the Greater Klang Valley to the East Coast Economic Region (ECER).
Meanwhile, the pipeline infrastructure project comprise a 370km pipeline that would connect the ongoing Multi Products Pipeline project (commencing from Malacca) to the Petronas refinery project currently under construction in Pengerang, Johor.
The Multi Products Pipeline (MPP) project involve transportation of petroleum products from refineries in Malacca and Port Dickson to Central and Northern region of East Peninsular Malaysia.
"The project, scheduled to be ready within two to three years, is expected to meet the 30-year market demand for petroleum products in Northern Peninsula Malaysia.
Irwan also said that the prime minister stressed that the use of local resources, expertise and local talent must be outlined as prerequisites to undertaking the project .
- Bernama