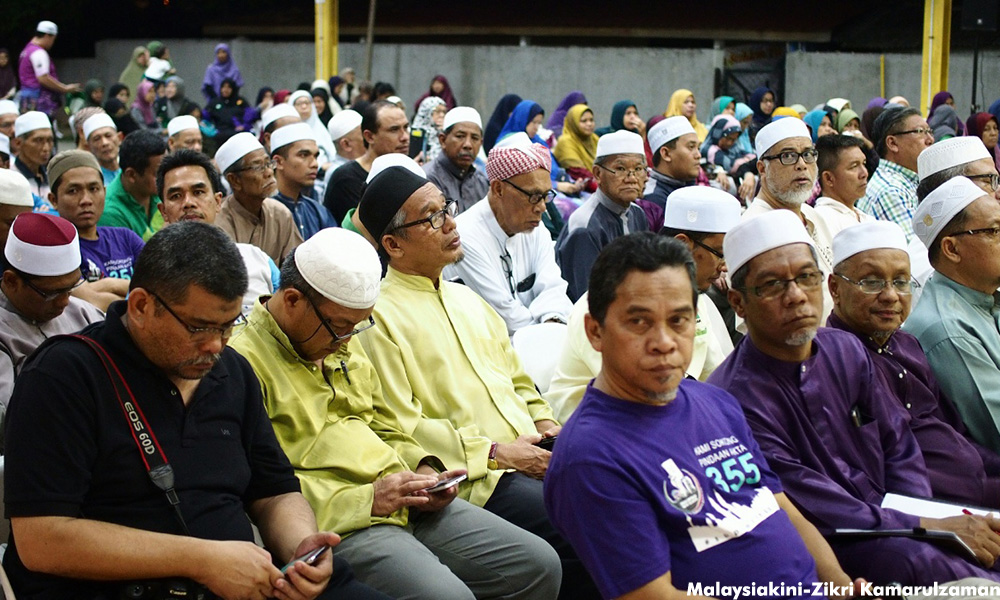 In S'gor, not all sold on PAS-PKR polls showdown
PAS may have divorced PKR, but not all of the Islamist party's supporters appear to be ready to see the split turn into a bloodbath at the next general election.
While supporters in Selangor agree that PAS should stay in the state government after severing ties with the state ruling party, the matter of contesting against PKR is still up for debate.
"I hope it doesn't happen, because PKR members are Muslims too. It is in the best interest for Muslims (not to fight one another)," Pandan PAS member Darus Amran told Malaysiakini when met at a party ceramah in Kampung Pandan last night...
For the rest of this story and more, subscribe for only RM200 a year. If you're already a subscriber, please sign in.
Sign in
Subscribe now