"If you speak Rohingya I will fine you 20 sen!" Sharifah Shakirah shouts, half-jokingly, to a classroom of eight Rohingya women.
It is an English-language class and the women often resort to speaking their native tongue, hindering their progress in learning English. On Tuesdays, they come to the Rohingya Women Development Network (RWDN) in Gombak for English and Bahasa Malaysia classes.
The women were shy at first. They repeated softly after Sharifah, their teacher, who is also a Rohingya, and giggled when we asked for their names.
Most of the women are young mothers and have brought their children along with them. It is difficult learning two new languages when your infant son is wiggling on the floor for your attention.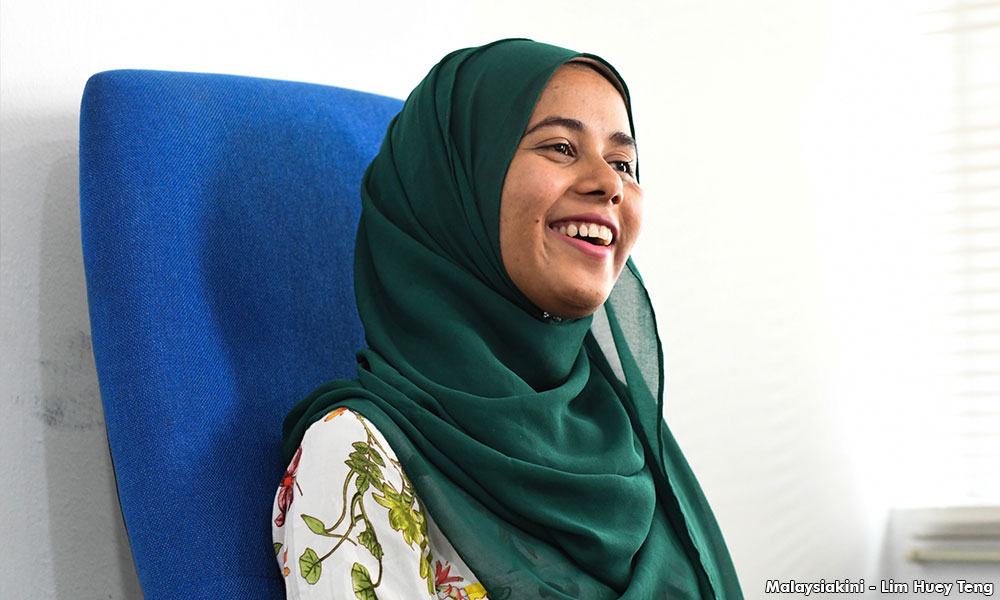 Sharifah comes to each woman, running them through the list of words written on the whiteboard. The day's topic was 'Things in the House'. She makes them recite sentences over and over, correcting their pronunciation and grammar.
Nur Jehan sits on the front row. She is 11 years old and has been told by her father to stop school because "she is a woman now". Her only source of education is this class, which she attends with her mother Nur Begum...