Bodies of RMAF pilots recovered, jet still missing
---
The pilots of a Royal Malaysian Air Force (RMAF) Hawk 108 jet reported missing have been found dead.
Their remains were discovered in a swamp near Chukai, Kemaman, Terengganu at 2.30pm this afternoon, said RMAF chief Affendi Buang in a press conference today.
The pilots, identified as Yazmi Mohamed Yusof, 39, and Mohd Hasri Zahari, 31, were found less than 20 metres from one another, both with their parachutes on.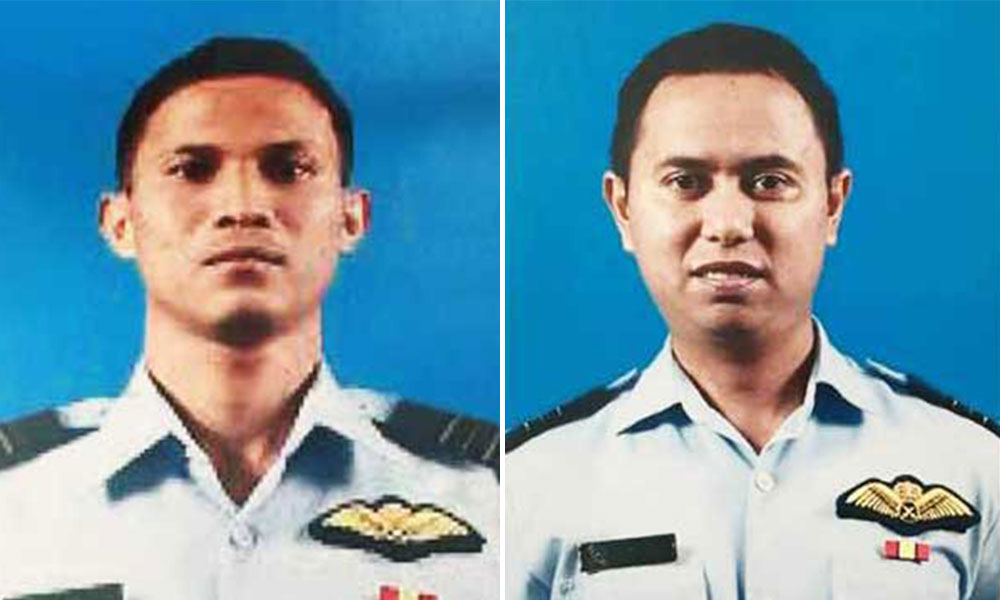 The jet is however still missing.
The bodies have been sent to Hospital Tengku Ampuan Afzan, Kuantan, Pahang, for post-mortem.
Both Yazmi and Hasri were pilots from the RMAF base in Labuan, said Affendi.
"We will give updates on the matter from time to time. I have instructed the establishment of an investigating body and the welfare of the deceased's families will be given utmost priority."
Speaking of the two pilots, Affendi said they were highly experienced pilots and were doing flight training at the time of the incident.
Yazmi, who has been with the RMAF for 19 years, was a Hawk jet instructor for almost six years while Hasri was an operations pilot.
Affendi, meanwhile, admitted that this was the fifth incident involving the Hawk 108.
"(The last one happened) quite a while ago, more than 10 years ago," he said.
Contact with the jet was lost at 11.30am, half an hour after it took off from the Kuantan airbase.
The Hawk 108 was believed to have gone missing while flying over the Terengganu and Pahang borders, north of Kuantan, the RMAF had said in a statement earlier.
The RMAF has six two-seat Hawk 108s which are used as training aircraft.
The first of the Hawk 108 arrived in the 1990s.