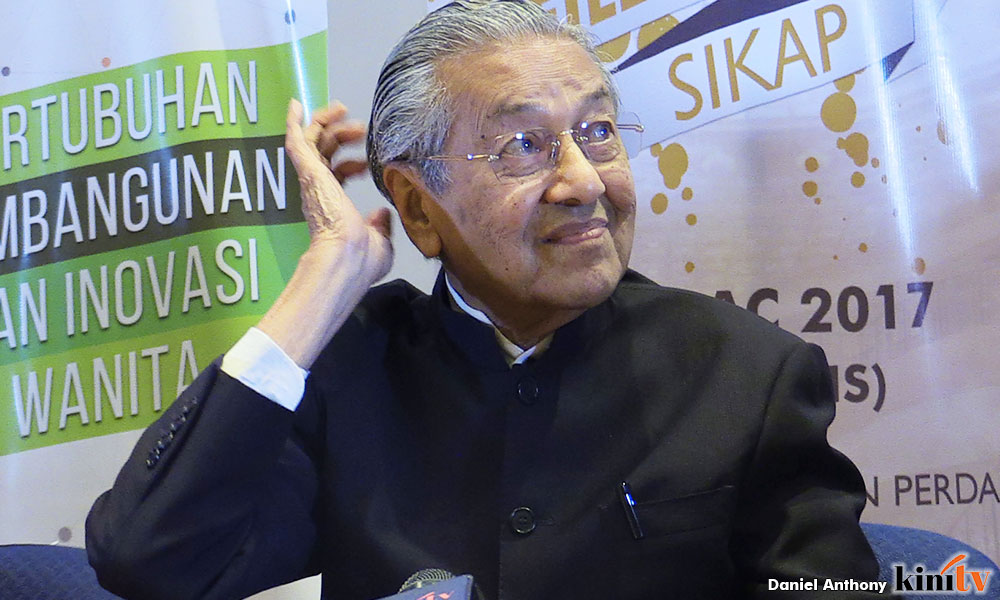 Dr M: DAP can't contest under Bersatu ticket as it must remain a Malay party
Parti Pribumi Bersatu Malaysia (Bersatu) chairperson Dr Mahathir Mohamad said his party cannot offer the DAP to contest under its ticket as Bersatu must remain a Malay party.
He said this in response to the possibility of DAP being de-registered which would render the party unable to contest under its own logo.
"There are two other parties (within Harapan) which are multi-racial. They can contest under those two parties
"I'm sure PKR and Parti Amanah Negara would give places for them, but we can't, because we are a Malay party," he was quoted as saying by Free Malaysia Today.
Mahathir said such a stance was necessary in order to appeal to the Malay electorate.
He pointed out that Harapan's past approach under its predecessor Pakatan Rakyat in 2013 failed to gain sufficient Malay support.
"Whether we like it or not, the Malays are still very communal, which was why they are supporting Umno.
"If they see a multi-racial party, they will not support it. They (Pakatan Rakyat) got a lot of support from the Chinese but little Malay support and without it, you can't win," he was quoted as saying.
Mahathir said Bersatu as a Malay party can replace Umno but it will not turn into an Umno itself.
He added that changing the Malay mindset will not happen "overnight" and will take a long time.
DAP had accused the Registrar of Societies (ROS) of basing its decision to order a re-election on "fake news" but said it will hold a re-election anyway to safeguard the party's status.
However, the re-election will be done "under protest" and the DAP is also planning to sue the ROS.