INTERVIEW | Being in the company of Immigration Department director-general Mustafar Ali, one gets the impression that he is someone who is up for a challenge.
Having recently marked his first year in office, Mustafar spent over an hour with Malaysiakini talking about his ideas to reform the department, often criticised for being a hotbed of corruption - from the front liners manning the country's borders to back room officers in charge of approving permits.
Earlier that day, he had led his 14,000-strong department in taking the Malaysian Anti Corruption Commission's (MACC) anti-corruption pledge (IBR). Audiences were shown a video of him performing a heartfelt, self-penned monologue on how corruption was destroying the nation.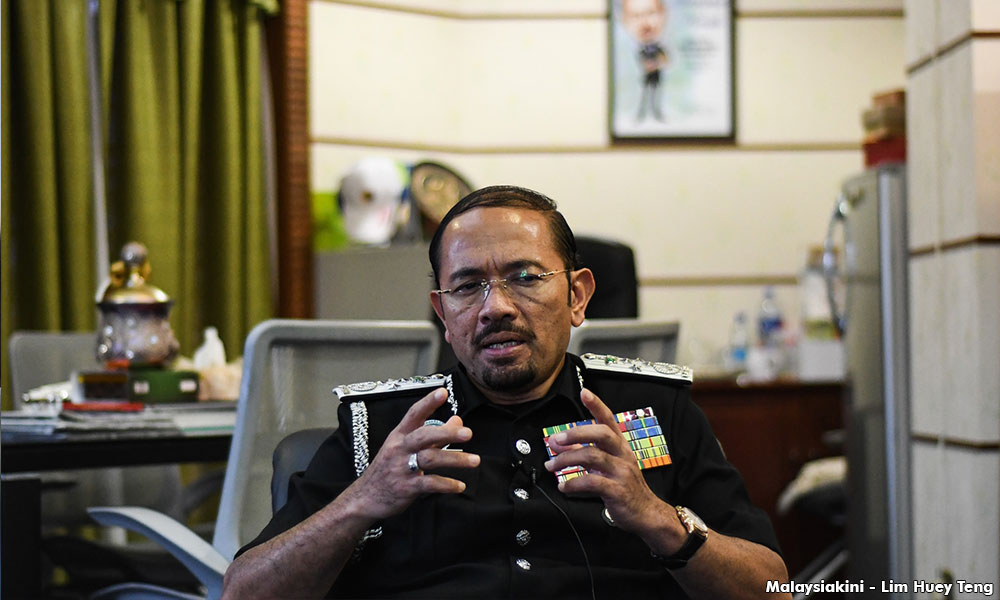 At the ceremony, Mustafar had also earned praises from both his bosses - Home Minister and Deputy Prime Minister Ahmad Zahid Hamidi and ex-colleague MACC deputy commissioner Azam Baki for leading the department in the right direction.
"I have zero tolerance for corruption, especially in my capacity as the previous deputy chief commissioner of the MACC," he said when met after the ceremony at his office at the immigration headquarters in Putrajaya.
Mustafar had spent 31 years at the MACC and its previous iterations, starting out as an investigations officer after graduating with a degree in geography from Universiti of Malaya before working his way up...