The Malaysian Anti-Corruption Commission (MACC) has reportedly seized about RM100,000 in cash after raiding former Felda boss Isa Abdul Samad's home in Negeri Sembilan last night.
Citing a source, Utusan Malaysia reported that the cash was found in a safe.
The raid in Senawang was the second such operation carried out on property owned by Isa.
Ten graft-busters were seen entering the Spad headquarters at KL Sentral about  11am today. Personal financial documents belonging to Isa were seized in the one-and-a-half-hour raid, according to MACC sources. 
According to Berita Harian, MACC officers also raided Isa's office at the Land Public Transport Commission (Spad), where he is the acting chairperson.
Ten graft-busters were seen entering the Spad headquarters at KL Sentral about 11am today.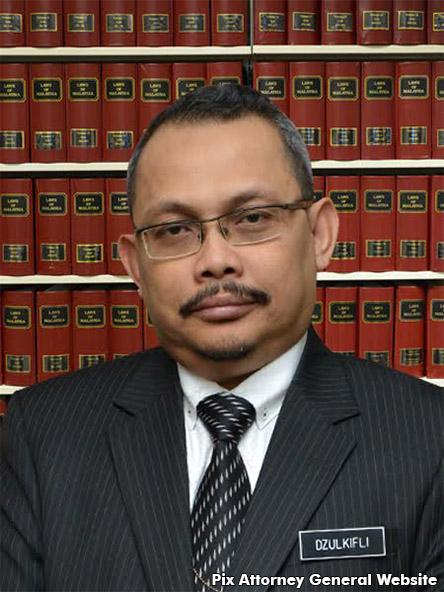 MACC chief commissioner Dzulkifli Ahmad (photo) also confirmed the raid on Isa's office at Spad today.
"I was made to understand that this morning our officers did an inspection at the Spad office.
"This is a normal process. When we arrest someone, we will do inspections at his house, his office," Dzulkifli said during a press conference at the International Islamic University Malaysia (IIUM) today.
He was attending the anti-corruption pledge signing ceremony by IIUM.
Pressed on whether the MACC intends to freeze Isa's assets or investigate other members of his family, Dzulkifli merely said that the investigations were still ongoing.
"If there is a need for us to take other actions, we will do so," he said.
Interim acting chairperson to be appointed 
Meanwhile, Minister in the Prime Minister's Department Nancy Shukri has said that an "interim" acting chairperson will be appointed from within the Spad board of directors, reported the New Straits Times. The Spad website currently lists eight members on its board, including Isa, who was appointed two months ago. 
However, Nancy was unable to confirm the tenure of the interim acting chairperson as the case against Isa "had just begun", she was reported as saying. 
Isa is under remand to facilitate investigations into Felda Investment Corp's allegedly overpriced purchases of two hotels, one in London and one in Kuching.
The FIC is a subsidiary of the Federal Land Authority (Felda), where Isa served as chairperson of the board from December 2010 to June this year.
According to The Star, Isa was "uncooperative" during MACC interrogation yesterday, answering "I cannot remember" to most questions posed to him.
"But that is just one reason. As the probe is now at the tail end, investigators need his constant presence to identify and look at documents pertaining to the case," a source quoted by the daily said.